Litium paristo CR 2016 3V 70mAh
Main Page > Electronic components etc ... > Verkkolaitteet, akut, paristot, pitimet. > Paristot
Tuote 110497. Litium paristo CR 2016 3V 70mAh. Halkaisija 20 mm, paksuus 1.6 mm.
See also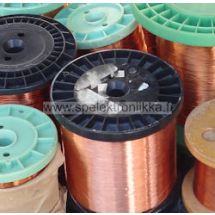 Tuote 110146. Käämilanka emaloitu kuparilanka lakattu kuparilanka 1 mm 1m. Ulkohalkaisija hieman isompi. Myydään rullalta metreinä, toimitetaan kiepillä.
Kitaraosien...
Product 113533. UV key chain LED light UV led lamp 373 nm +/- 5nm. Measured optical radiation power of 1 cm from the 30 mA constant current of about 8 mW !!! The light...
Tuote SSL242499. Silicone mat heat-resistant solder mat for table 200 x 280 mm. Big enough but small enough for small soldering sockets on the table, protects the...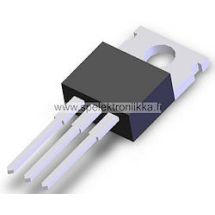 Tuote 109097. IRL540N N -MOSFET Logic Level 100V 36A 140W 0.044 ohm TO-220. N-FET.
Tuote STM20456. Tamiya / JST uroskontakti n. 0.75 - 2.5 mm2 johdolle 1kpl.
Tuote STM20451. Tamiya / JST urosliitin kuori 2 napainen. (Tähän kuoreen naaraskontaktit). Lue ominaisuudet.
Tuote STM20458. Tamiya / JST naaraskontakti n. 0.75 - 2.5 mm2 johdolle 1kpl.
Tuote 113620. Paristokotelo 3 x AAA "snap lock" kansi BATBOX45. Paikka 3 x AAA, johto n. 15 cm. Koko n. 15 x 38 x 54 mm. Battery box for 3 x AAA, snap lock lid.
Tuote 108522. 500mA 250V nopea 5x20mm sulake.