Akustisen kitaran tallapinni muovia Ivory pearloid piste TPIVPEAABS
Main Page > Parts for musical instruments > Machineheads and other parts OL / SPG / Boston > Acoustic guitar bridges and bridge pins OL / SPG / Boston
Tuote 109484. Akustisen kitaran tallapinni muovia Ivory pearloid piste TPIVPEAABS. Bridge pin ivory, plastic, pearloid dot (dot diam. 3mm). Tallanasta.
See also
Tuote 101917. Vaihtokytkimen nuppi. VIPNUPWH, valkoinen 3 ja 5 -asentoisten kytkinten nuppi, 3WAY-SW01:lle, 5WAYSW01:lle, sekä OL kytkimille. Millimitoitus.
Tuote 103231. Nitroselluloosalakka kitaroille vaapuille spraypurkki 500 ml, kirkas gloss pintalakka. Kitaroiden lakkaukseen vintagetyylillä. Nitroselluloosalakka spray...
Tuote SPR21367. Precision Bass style 4 pole bobbin.
Tuote 102578. PB -tyylisen basson mikrofoni kuori pari, magneetti rei'illä. PB -style plastic covers (pair) with magnet holes. 14 x 28 x 57 mm + 2 screw holes. 4...
Shielded hotrail cable for guitar pickups and many other applications.
Fiber for diy guitarpickups.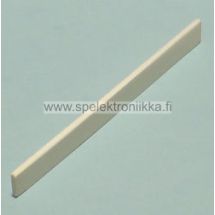 Tuote 113361. Luuaihio koko n. 75x8x2.4mm BNK-22 kitaran alasatula Hosco, for Acoustic Guitar.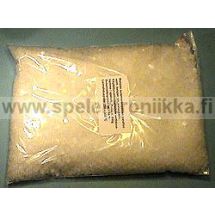 Tuote 102019. Parafin for guitar pickups, melting point 54 - 58 ºC. 500g polybag, more info in our web pages in "speksit". Kitaran mikkien parafiini, matalan...
Tuote SST22085. Satula ylä satula-aihio luuaihio koko n. 43x8.2/8.8x6mm BN-77LP. LP -tyylinen, ei kieliuria.