Gotoh® paristokotelo BB04WS kahdelle paristolle
Main Page > Parts for musical instruments > Machine heads and other parts for guitar Gotoh / Hosco > Pientarvikkeet Gotoh / Hosco
Tuote 102277. Gotoh® paristokotelo BB-04WS kahdelle paristolle. Erilliset johtimet kummallekkin. Kaksitoiminen varmennus pariston kiinnitykselle, vaikka kansi aukeaisi, pitää erillinen lukitus vielä pariston kotelossaan, eikä sähköinen kontakti katkea. 2 x 9V paristolle. Entinen koodi BBSP04WS.
Extremely reliable batbox for two 9V batteries.
See also
Tuote 113756. Guitar and ukulele wall bracket guitar rack for wall guitar and ukulele wall bracket K&M style, forks made of rubber coated steel. For both guitar and...
Tarkka kopio OAK kytkimestä.
Tuote 114725. Hihnalukko Schaller 14010201 Kromi pari. The Original! Ingenious design, superb materials and outstanding quality define our worldwide market leader. For...
Tuote 109595. Trussiraudan peitelevy " Bell Les Paul Custom" malli, black / white. Truss rod cover, black/white, plastic. Hosco. Asennus musta puoli ylöspäin. Suojakalvo.
Tuote 107198. Tarkkuuskondensaattori 806pF 63V 1 - 2% r.7.5mm.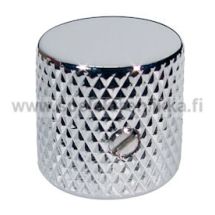 Tuote 101884. Potentiometrin nuppi. Karhennettu metallinuppi FSNUPCR, kromi 19 x 19 tyyli, FLAT DOME. Ruuvikiinnitys, ruuvi on kuusiokanta tai talttapää, riippuen nupin...
Vintage pushback 18 awg stranded wire !!!
Tuote 107456. Jakkilevy, ovaali syvennyksellä JAKLE1CR kromi. Jackplate for guitars. Oval recessed. Screw holes 2 x flat or oval head dia. 3.5 mm (0.138"). Jack hole...
Tuote 107197. Tarkkuuskondensaattori 680pF 63V 1 - 2% r.7.5mm.