Keraaminen suorakaidemagneetti CERA5575
Main Page > Parts for musical instruments > Machineheads and other parts Boston / SPG > Pickup building parts
Tuote 102045. Keraaminen suorakaidemagneetti. Käytetään mm. JB -tyylisten ja steelbar pickuppien rakentelussa. Ceramic guitar pickup magnet, commonly used with JB -pickups and active pickups with steelbar. 5 x 5 x 75 mm (0.197x 0.197x 2.95").
See also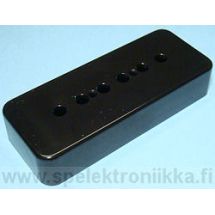 Tuote 102570. P90BLK, soapbar tyylinen P90 kuori pitch 50 mm musta. P90 -style plastic pickup covers. Polepiece spacing 50 mm. Korkeus / height: 16.4 mm (0.65"). Muovia.
Tuote 115326. Keraaminen Ceramic 8 Bar Magnet 3mm x 6.35mm x 59.7mm (2.35" x 0.250" x 0.120"). Monikäyttöinen magneetti, kitaramikkien päivityksiin, mikrofonien rakenteluun...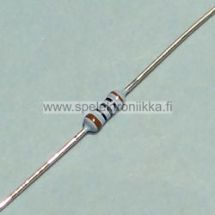 Tuote 106140. Metallikalvovastus 249 kohm, 1% ... 2%, 0.4 - 0.6W.
Tuote 102053. Kompassi 8 mm x 25 mm, mikrofonimagneettien napaisuuksien testaamiseen ym. ym. Ei sovellu suunnistukseen. Compass, can be used for example testing pickupmagnets...
Tuote 103165. Rare earth magneetti (neodium). Näillä on noin 10 -kertainen energia verrattuna ferriittimagneettiin. Puristettua NdFeB -seosta, pinnoitus Zn/Ni. Erittäin...
Tuote 104663. Klassisen (nylonkielisen) kitaran virityskoneisto Boston 128982, "3 -rivissä", avoin malli. Setissä virityskoneistot 1L ja 1R + ruuvit. Valkoisilla muovinupeilla...
Tuote 103395. Dozuki saha, terän pituus 240 mm. Terän leveys 0.6 mm. Dozuki saha, ammattikäyttöön tarkkaan sahaukseen. Erittäin siisti jälki. Sahaa käytetään vetämällä. Terän...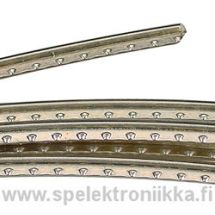 Tuote 102791. Otelautanauha, fret wire, FRETWIRE29. Nickel / Silver = (German Silver, Paktong, New Silver). Toimitetaan n. 40 cm pätkissä. FRETWIRE29 kovuus HV120, kruunun...
Product 115327. Ceramic Ceramic 8 Bar Magnet 5mm x 10mm x 60mm for Guitar Pickups. Ceramic rectangular magnet. Multi-use magnet, upgrades for guitar finals, microphone construction, etc. Single...