Ohut n. 0.1 mm läpinäkyvä kirkas liimalla oleva PET laser tarrakalvo A4 3kpl
Main Page > Parts for musical instruments > Machineheads and other parts OL / SPG / Boston > Water Decals
Tuote 115112. Ohut n. 0.1 mm läpinäkyvä kirkas liimalla oleva PET laser tarrakalvo A4 3kpl. Tämä on hyvin ohutta tarramateriaalia, liima on erittäin pitävä, kokeile asetukset printteriisi, yleensä "tavallinen paperi" asetus toimii parhaiten, koska laser pysyy suhteellisen kylmänä. !!! Tämä ei kulje ainakaan liian lämpimillä asetuksilla sellaisten "jyrkän" mutkan tekevillä laserprinttereillä !!! Tarrapohjana paperi. Käynnistä laser juuri ennen tulostusta ettei sen rumpu turhaan kuumene liikaa, jos rumpu on liian kuuma voi kalvo sulaa tai rypistyä tulostimeen. Tarkoitettu käytettäväksi tavallisilla pienillä kotikäyttöön suunnatuilla lasereilla, ei ammattikäyttöön suunnatuilla tulostimilla, ne kuumenevat aivan liian kuumiksi. Jos et ole varma musteesi vedenkestävyydestä ja laitat tekemäsi tarrat ulos, kannattaa käyttää suojakalvoa tai ruiskuttaa ohut kerros lakkaa pintaan. Laitteiden etulevykalvoksi jne ... Tulostamattomalla tarralla saat suojattua esim. paperille tulostamasi kuvan jne ... Lue lisätiedot.
Soveltuvuutta tulostimellesi ei tiedä etukäteen se selviää vain kokeilemalla, jotkut uudemman sukupolven printterit eivät välttämättä sovellu tälle kalvolle.
Tuotteen käyttö vaatii harjoittelua ja malttia jotta saisit kuviensiirron onnistumaan hyvin.
Tarkista tulostimen käyttöoppaasta tai valmistajalta että tulostin toimii tällaisilla materiaaleilla. Emme ota vastuuta miten tuote käyttäytyy tulostimessasi ja soveltuuko vai eikö tuote sovellu tulostimellesi. Käyttö omalla vastuulla.
See also
Tuote 102404. Hihnanuppipari ruuvit mukana Bostonin lukkoon kromi. Asiakkaat ovat maininneet, että nämä sopivat myös Schallerin lukkoon.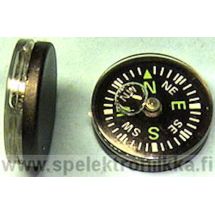 Tuote 102053. Kompassi 8 mm x 25 mm, mikrofonimagneettien napaisuuksien testaamiseen ym. ym. Ei sovellu suunnistukseen. Compass, can be used for example testing pickupmagnets...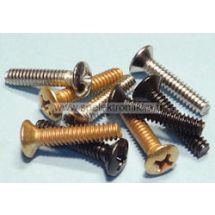 Tuote 104060. Ovaalikanta nikkeli millikierre 3010NiM. 3 x 10 mm, metric, Ni, oval. Soitinrakentelussa käytettäviä ruuveja. Mounting...
Tuote 103212. Kitaran pleksilevy aihio (black/white/black) 3ply, B/W/B3PLYBIG. 290 x 450 mm. Kaikki mitat noin mittoja. Laadukas...
Product 115380. Belt buckle / strap with lock SP1101CR chrome. Activities like the Schaller and Boston locks. The newest alternative to these styles, our own model. Flange...
Tuote 103165. Rare earth magneetti (neodium). Näillä on noin 10 -kertainen energia verrattuna ferriittimagneettiin. Puristettua NdFeB -seosta, pinnoitus Zn/Ni. Erittäin...
Tuote NSS1652. Nitroselluloosapohjamaali valkoinen (vaaleille pinnoille) spray 500ml. Kitaroiden lakkaukseen vintagetyylillä. Nitroselluloosapohjamaali spray purkissa 500...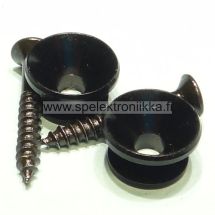 Tuote 115317. Hihnanuppipari HN492BK musta 2kpl ja ruuvit. Korkeus 9.3 mm, laipat 10 / 14 mm, reikä 4 mm.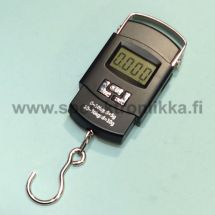 Matkalaukkuvaaka puntari ja mitä kaikkia nimiä tällä onkaan.