Straplock system, with screws, crome SP1101CR
Main Page > Parts for musical instruments > Machineheads and other parts OL / SPG / Boston > Straplocks string retainers strap pins string ferrules
Product 115380. Belt buckle / strap with lock SP1101CR chrome. Activities like the Schaller and Boston locks. The newest alternative to these styles, our own model. Flange diameter approx. 23 mm. Weight of one belt buckle (incl. Lock section, nut, flange, hook, screw) approx. 28g. High quality plating, a deep lock. Packages with locks, connectors with ribbon nuts, screws.
Strap pin pair with security lock. Locking principle same as in Schaller and Boston musical products types.
Puuruuvin väri voi vaihdella kirkas tai musta.
Boston, SP tai Schallerin hihnalukot ovat vähintäänkin pakollinen hankinta elävää musiikkia harrastavalle, vaikka nukahtaisit seisaalleen kesken soolon, ei kitara putoa hyppysistä lavalle..
See also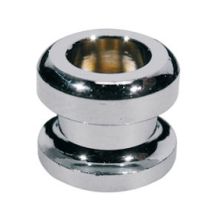 Tuote 101776. Krominen hihnanuppi joka sopii Bostonin lukkoon. Asiakkaat ovat maininneet, että tämä sopii myös Schallerin lukkoon. Näihin sopii 3mm halkaisijaltaan olevat...
Tuote 103194. Otelautaudan sivumerkki 2 mm, white SIVUM200W pituus 200mm. Otelaudan sivumerkit muovia. Fretboard side dot materials plastic. Dia. 2.0 mm (0.079").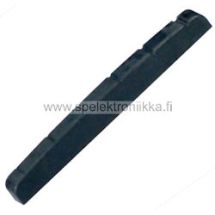 Tuote 102975. Grafiittisatula NTC5 6 -kieliselle kitaralle musta. Graphite pre slotted saddle to 6 -string guitar. Kaareva ja viistottu, curved and obliqued,
41.5...
Tuote 108586. Kaulan kiinnityslevy, nikkeli 51 x 64 mm, KAULE1NI. Neck joint plates. Laadukas, hyväpinnoitteinen ja tukeva Boston Musical Products. Kaulalevy. Screw holes...
Tuote 103053. Kaulan kiinnityslevy kaulalevy KAULE1CR, kromi. Neck joint plates. Laadukas, hyväpinnoitteinen ja tukeva Boston Musical Products. Kaulalevy. n. 51 x...
One of the most popular lengths and models in our selection !!!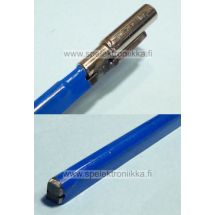 Tuote 104670. Kaularauta kitaraan, 2 -toiminen, n. 620 mm, TRUSSROD620/2012. Trussiraudan päässä on sisällä 4 mm kuusio pää, tällä ratkaisulla ei trussiraudan pään...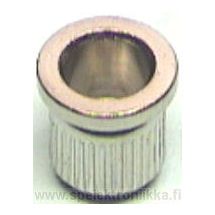 Tuote 104625. Kieltenpujotusholkki KPH22CR kromi, string bushing. Mitat lisätiedoissa. Boston Musical Products tai OL Guitarparts Korea.
Kaularuuvi, suosittu koko. Laatu samaa kuin vaikkapa Gotohin ruuveissa.