MRD 14B MRD14B MRD14 NPN darlington transistori erittäin herkkä näkyvälle valolle
Main Page > Electronic components etc ... > LEDs, LED News, Accessories ... > IR LED: Phototransistors
Product 110867. MRD 14B MRD14B MRD14 NPN The Darlington transistor is very sensitive to visible light. Base has standard "leg" to drive transistor if needed, transparent TO-92 enclosure. Light current typically 2uA, VCE 12V, dark current up to 100 nA at 12V.
Photodarlington as a microwave detector
https://ieeexplore.ieee.org/document/1451273
See also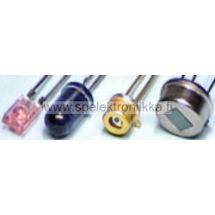 Tuote 110854. L53F3BT IR lähetin LED, 940 nm,
Vf typ. 1.2V, 5 mm, sopiva vastaanotin = L53P3C.
Tuote 104520. Magneettikytkin ovikytkin karmipuoli ja ovipuoli MAKY2, sisältää sekä karmipuolen että ovipuolen, voidaan kytkeä sulkeutuvaksi tai avautuvaksi äärimitat...
Tuote 111944. LM393. Dual comp. >>> TA75393P.
Tuote 107519. Digitaalinen ajastin "munakello" leivonta-ajastin. Laskee joko ylöspäin nollasta tai alaspäin asetetusta ajasta. Maksimi 99 min
99 sec. Paristot...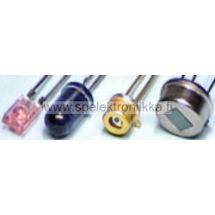 Tuote 110862. SFH 309-4 IR photo transistori 3mm, toimii myös näkyvän valon alueella.
Tuote STM24569. Automaattinen pistepuikko 5" kullanvärinen. Jousivoiman säätö. Merkkaus metalliin, puuhun, muoviin jne ...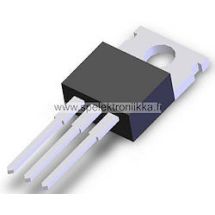 Tuote 109352. Regulaattori 7805 5V 1A TO-220.
L7805 MC7805...
Tuote 111907. LM311. Single comp.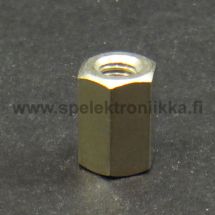 Tuote SKR21858. Korotusmutteri korotushylsy metallia malli 7 Pit. 10mm kierre 4mm.