Firewire kaapeli 6/4 pituus n. 1.8 m
Main Page > Electronic components etc ... > Kaapelit ja kaapelitarvikkeet > Valmiskaapelit liittimillä > Firewire -kaapelit
Tuote 104210. Firewire kaapeli 6/6 pituus n. 1.8 m. IEEE 1394 kaapeli. Up to 400Mbps data rate.
See also
!!! Jälleen varastossa !!!
Tuote 107646. Chromatic tuning meter clip model with InTune touch screen. Turns on automatically when you put it on the blade and turns off when you remove it from the...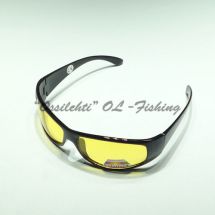 Polarized sunglasses, with these sun seems to be shining all the time !