CLAMTAIL Clamsell -tyylinen banjon kielenpidin
Main Page > Parts for musical instruments > Machineheads and other parts OL / SPG / Boston > Parts for banjo and dobro OL / SPG / Boston
Tuote 102100. Kromattu Clamsell kielenpidin banjolle.Sekä silmukkapää, että tavallisille kielille. Max. 5 -kielelle. Cromeplated Clamsell banjo tailpiece. For loop-end and "regular" strings.
See also
Tuote 109800. Ovaalikanta musta puuruuvi 2512GDW. 2.5 x 12 mm, wood, GD, oval. Soitinrakentelussa käytettäviä ruuveja. Mounting...
Tuote 101777. Musta hihnanuppi joka sopii Schallerin ja Bostonin lukkoon. Asiakkaat ovat maininneet, että tämä sopii myös Schallerin lukkoon. Näihin sopii 3mm halkaisijaltaan...
Tuote 109146. 4 kpl Pinseteitä ruostumaton teräs, ei antimagneettinen. Suorat teräväkärkiset, taivutetut teräväkärkiset, suorat teräväkärkiset avautuvat, suorat...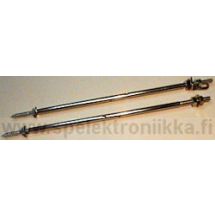 Tuote 102379. Kaksiosainen kehyksen kiinnitystankosarja sisältää tarvittavat mutterit, sekä L -tuen. Dual rim rod set, includes all necessary bolts and one L -bracket. For...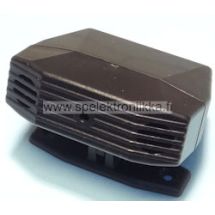 Tuote 106746. Laitekotelo 25 jalallinen muovikotelo musta mm. ultraäänilaitteille. Etulevyssä paikka myös LED:ille. Jalka kiinnitetään koteloon jalkaosan läpi porattavalla...
Tuote 114513. Laitekotelo valualumiinia IP66 BOX 1353G 65mm x 114mm x 30mm. Kannen ja kotelo-osan välissä tiiviste, kannessa kohdistustapit jotka menevät piirilevyuriin. Sisällä piirilevyurat, pitkillä sivuilla...
Tuote 106852. Polko polyesterikondensaattori 22 nF 250V r.10...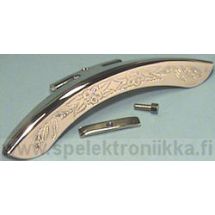 Tuote 102370. Banjon armrest, niklattu, kaiverruksin. Mukana myös kiinnikeruuvi ja tausta. Armrestissä on 24 -kiinnikkeiseen jakoon sopiva tuki. Siihen saa viilattua juuri...
Vain ammattikäyttöön. Endast för yrkesmässigt bruk.
Tämä tuote poistuu kun loppuu.