Simpukan kuoren palanen sydän koko n. 20 x 20mm
Main Page > Parts for musical instruments > Machineheads and other parts OL / SPG / Boston > Shell pieces
Tuote 111229. Simpukan kuoren palanen sydän koko n. 20 x 20mm. Paino n. 0.7 - 1.0 g. Paksuus n. 1.0 - 1.4 mm. Viimeistelty, sopii koristeluun, koruaihioksi jne ... Taustapinta sileä, poralla saa tehtyä reiän helposti. Ole kuitenkin varovainen ettet halkaise simpukankuorta. Simpukka simpukan.
See also
Vintage pushback 18 awg stranded wire !!!
Tuote 102566. LP - tyyliset p90 dog ear kuoret DOGCR crome. LP - style plastic pickup covers. Korkeus / height: 10 mm. Polepiece spacing 50 mm (1.97"). Korvakkeiden reikäväli...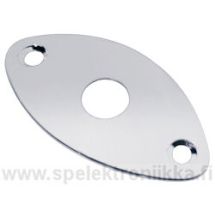 Tuote 102435. Jakkilevy kitaralle. Ovaali, ei syvennystä. Jack plate for guitar. Oval, not recessed. Screw holes 2 x flat or oval head, dia. 3.5 mm (0.138"). Jack hole...
Tuote 104396. Monorunko 6.3mm, Neutrik, ei kytkintä.
Tuote 104531. Inlay dots pearl dots Genuine White Mother of Pearl  7mm OTEMOP7. White "pearl" (MOP) round fretboard marks. Genuine White Mother of Pearl fretboard dots. Selected...
Tuote 103421. Virityskoneisto Wilkinson® vintage virityskoneisto 162-4S2M EZ-LOK™, ovaalinupit 6L, 4 -lyhyttä / 2 -medium, nikkeli. Pienemmälle...
Tuote 103375. Otelautanauha, ruostumaton teräs (stainless steel frets). Todella laadukasta ja mittatarkkaa Sintoms Ltd terästä. Likipitäen...
Tuote 102464. Otelautamerkit tähti, simpukkajäljitelmä. Star, artificial pearl, plastic, 10 pcs/set.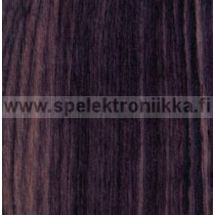 Tuote 101985. Otelauta-aihio ruusupuu Intia luokka A. Ylikoon ruusupuu otelauta-aihiot. Koko n. 720 x 100/90 x 9 mm. Laatuluokka A. A luokan ruusupuuaihiossa on monesti...