74HC4017 piiri DIP jalallinen counter
Main Page > Electronic components etc ... > Aktiivikomponentit, IC -piirit, transist > IC circuits with legs > Logiikkapiirit > 74HC -sarja
Tuote 113368. 74HC4017 piiri DIP jalallinen 5-stage ÷10 Johnson counter.
See also
Tuote 109998. Kide  16 MHz HC49-S kotelo. + / - 30ppm, 10pF - 30pF.
Tuote 108017. Keraaminen kondensaattori 22pF 400V NP0.
Tuote 112798. ULN2003. Array. Darlington NPN driver 50V 0.5A. 7 x driver.
Tuote 113312. 74HC164 piiri DIP jalallinen 8-bit parallel-out serial shift register with asynchronous clear.
Tuote 112936. 4075 CMOS piiri DIP jalallinen 3 x 3 input OR.
Tuote SJT23763. Soldering iron tip diameter 4mm.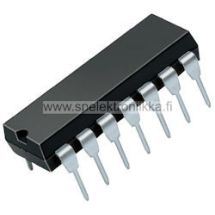 Tuote 113278. 74HC08 piiri DIP jalallinen quad 2-input AND gate.
Tuote 111782. ICM7556IPD kaksois NE555 jalallinen IC DIP-14. Low power dual cmos timer.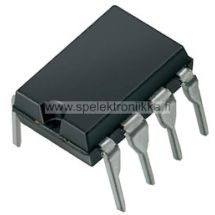 Tuote 111938. LM386 = GL386. Audio amp. LM 386...