FO - MBRB20100CT smd dual schottky
Main Page > Electronic components etc ... > Tuotteet joilla ei vielä ole omaa katego
Tuote101381. MBRB20100CT smd dual schottky 100V/2x10A.
See also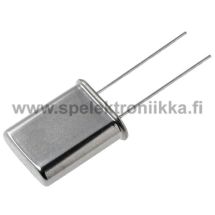 Tuote SKH21546. Kide 12.000 MHz HC-49/U kotelo.
Product 111022. Coolmorph ™ Coolmorph granules. Reshapable plastic. The substance is like a polymorph but melts already at a temperature of about 42º, ie with warm...
Tuote SHK20722. Hakkuriverkkolaitteen piirilevy 12V 0.5A. Vain ammattihenkilöiden labrauksiin, osittaiseen varaosakäyttöön jne ... Levyt poistettu uusista käyttämättömistä verkkolaitteista. Ei...
Tuote 112870. 4013 CMOS piiri DIP jalallinen dual D flipflop.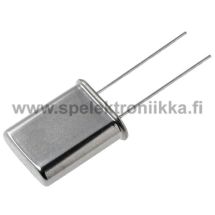 Tuote SKH20836. 4.000 MHz HC-49/U.
Tuote 112907. 4046 CMOS piiri DIP jalallinen PLL.
Tuote 104042. Ruuviliitosrima 12 -osainen max. 2.5 mm2 kaapeleille.
Tuote 22803. IRF1010EZPBF N-MOSFET 60V / 84A / 140W / 8.5 mohm. TO-220. N-FET.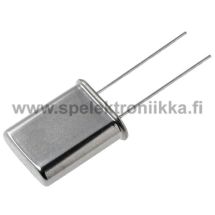 Tuote SKH20833. Kide 3.2768 MHz HC-49/U.