UF4007 nopea diodi 1000V 1A 75ns
Main Page > Electronic components etc ... > Passive components, resistors, capasitors > Diodit > Jalalliset diodit
Tuote 114442. UF4007 nopea diodi 1000V 1A 75ns.
See also
Tuote 106725. Lanka vastus lankavastukset 8.2R 15 - 20W 5%. Useita eri malleja.
Product 113141. Electric paint 10ml black. Thick mixture, it is advisable to always mix before use, with water getting more fluid. Water-based, does not contain metals, does...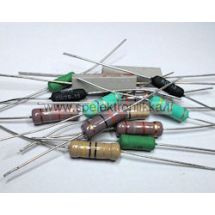 Tuote 106588. Tehovastus tehovastukset 3W 220 kohm 5%. Useita eri malleja.
Tuote 114834. UF5408 1000V 3A 75ns 1N5408. Kuten 1N5408 mutta paljon nopeampi.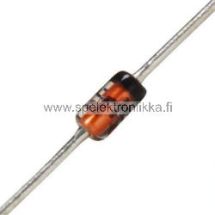 Tuote 108407. Diodi 1N4148 100V 200mA 4ns DO-35.
Tuote 105761. Lasikantalamppu 10mm T10 12V 100mA.
Tuote 101077. Jousilajitelma jousipuuhis Malli 1, sisältää veto ja työntöjousia kutakuinkin 200 kpl.

Sisältö pdf...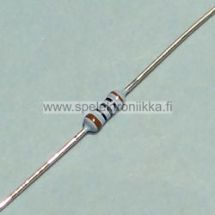 Tuote 105815. Metallikalvovastus 51.1 ohm, 1% ... 2%, 0.4 - 0.6W.
Tuote 108351. BT152-800R tyristori 800V 13A TO-220.