SOVTEK vahvistinputki, amplifier tube 12AX7WB
Main Page > Electronic components etc ... > Tubes and tube sockets
Tuote 108461. SOVTEK vahvistinputki, amplifier tube 12AX7WB. Kuva viitteellinen.
See also
Tuote 113616. Piikkirima 2 x 40, suora rasteri 2.54 mm suora.
Tuote 102754. Tallasatulan pala (tallapala) setti. Musta. Leveys 10.5 mm. 6 kpl. Boston Musical Products. Tuotteesta voi irrota varastointipinnoitteen jäämiä ja...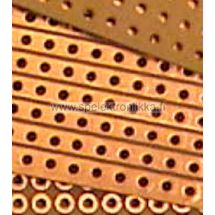 Tuote 109092. Nauhakuparoitu piirilevy nauhakuparoitu reikälevy 100 x 160 mm. Pertinax. Kytkentälevy.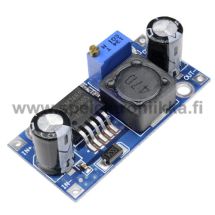 The product SST323827. STEP-DOWN DC / DC CONVERTER 1.5-35V 2A IC cable LM2596. Input 4 ... 40VDC max. Outputs with trimmer 1.3V ... 35V. Maximum current 2A popular, of...
Tuote 108101. Keraaminen kondensaattori 100nF 50V N150.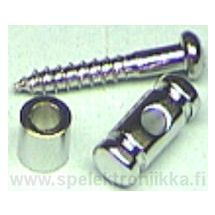 Tuote 110531. Kieltenohjain SH10CR kromi. String retainer cylinder. SH10CR height bottom 5 mm, top 4.1 mm, stringspread 7 mm. Ruuvi mukana. Musta voi olla myös cosmo...
Tuote 107461. DC -runkoliitin DC jakki 2.1 / 5.5 piirilevylle, kulma TAIWAN. Kytkimellä.
Tuote 102569. LP -tyyliset P90 soapbar kuoret P90CR kromi. P90 -style plastic pickup covers. Polepiece spacing 50 mm. Korkeus / height: 16.4 mm (0.65"). Muovia.