Optohaarukka TCST1103 = CNY36
Main Page > Electronic components etc ... > LEDs, LED News, Accessories ...
Tuote 107794. Optohaarukka TCST1103 = CNY36. Infrapuna alueella toimiva optohaarukka. Lähetindiodin anodi merkitty + merkillä, katodi E.
Phototransistorilähtö, kollektori merkitty +, emitteri merkitty D. Haarukan väli 3.1 mm.
Tulee TCST1000 / LHT301-07 tilalle kun edelläminitut poistuu.
See also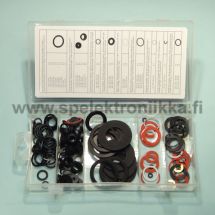 Tuote 101274. Tiivistelajitelma 125 osainen. O -renkaita sekä kumia että nailonia, kuitutiivistealuslevyjä, tiivistealuslevyjä, latta-aluslevyjä, kumisia aluslevyjä, pehmeitä vaahtotiivistealuslevyjä, alumiinisia...
Tuote 103592. Mechanical coin validator "Tiketti". Mekaaninen rahanvalitsin, rahakeinun vipuja säätämällä voidaan asettaa hyväksymään ja hylkäämään eri...
Tuote 103588. Coin entrie with reject plunger "Maksiraha". Rahanohjain, ylhäältäpäin pudotettavat kolikot. Maxi -koko, erittäin tukevaa tekoa, reject painikkeella !!!. Laipan...
Tuote 102358. Liukuestoteippi (liukuesteteippi) kelta / musta raidoituksella. Päällystetty mineraalirakeilla. Tarttuu hyvin sileille puhtaille ja kuiville pinnoille. Jämerän...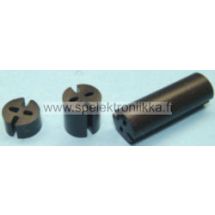 Tuote 110905. Korotepala LED:ille, korotus 3mm.
Tuote 105761. Lasikantalamppu 10mm T10 12V 100mA.
Tuote 114442. UF4007 nopea diodi 1000V 1A 75ns.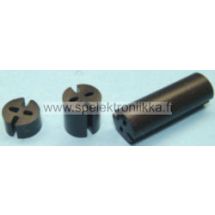 Tuote 110906. Korotepala LED:ille, korotus 6mm.
Product 113141. Electric paint 10ml black. Thick mixture, it is advisable to always mix before use, with water getting more fluid. Water-based, does not contain metals, does...