Chicken head osoitin nuppi, musta
Main Page > Parts for musical instruments > Machineheads and other parts Boston / SPG > Knobs for guitar pots > Plastic knobs for guitar pots
Tuote 101842. Potentiometrin nuppi. Chicken head knob, muovinen osoitin-nuppi. Push to Fit. Musta.
Chicken head knob, plastic point knob. h.15mm, w.16mm, push to fit. Black.
See also
Tuote 111384. Kiertokytkin akseli 6mm 2 x 6 juontava juotoskorvilla. Mukana seuraavalla rajoitinpalalla voi asentojen määrää rajoitaa. Juotoskorvalla, katkaisemalla lenkki...
Tuote 108784. Asennusjohto monisäikeinen musta 0.5 mm².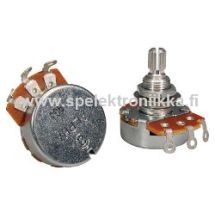 Tuote 114174. ALPHA 24mm kitarapotentiometri bushing 8mm ALP250kB42/lin millikoko. HUOM !!! Mukana 2 mutteria + prikka helpottamaan pleksiin asennusta. Merkintä B...
Tuote 101862. Speed Hatbox nuppi black SPNUPB. Korkeus n. 12.5 mm, Halkaisija n. 26 mm. Plastic speed knob. h. 12.5 mm, w. 26 mm.
Tuote 107396. Kutistemuovi värillinen 3.2 mm 2:1 vihreä 1m. Myydään 1m tankoina. Kutistuu noin puoleen 90 asteessa ( n. 75 - 125 astetta). Halogeenivapaa polyolefini, itsestään...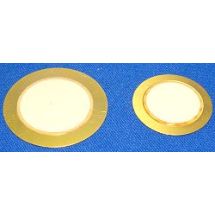 Tuote 105506. Piezolevy 7BB-27, halkaisija 27mm. Piezolevyt ilman johtoja, soveltuvat triggereiksi, mikrofoneiksi jne... Ei johtoja.
Tuote 103391. Satulaviila (setti) Hiroshimafile (Hosco) type 1, 3 erillaista kaksipuoleista.
Koot: 0.016"/0.042", 0.026"/0.050", 0.036"/0.055"
Tuote 109587. Kaulan kiinnityslevyn pehmuste 51 x 64 mm levylle. Muovinen musta pehmike kiinnityslevyn ja kaulan väliin. Neck plate cushion, black, 51 x 64 mm, for...
Tuote 101855. Potentiometrin nuppi. TC/SG tonenuppi black/crome TNUPTBC.