Boston CAPO-085 Ti, (kapo) kitaralle jousikuormalukitus, titanium
Main Page > Accessories for music > Strings, capo's, slide tubes
Tuote 113509. Boston CAPO-085 Ti, (kapo) kitaralle jousikuormalukitus, titanium.
Spring loaded capo for acoustic or electric guitar, titanium.
The Boston BC-85 capo is an essential accessory for guitar players. Not only does it transpose the open strings of your guitar, it can also be used to influence the tone colour.
The pressure of the spring has been carefully set to make sure the capo squeezes tight enough, but not so tight that it detunes your guitar. The rubber padding of the grips protects your guitar from damage and also provides enough pressure on each of the strings.
The Boston BC-85 lets you fit/remove the capo in a flash, even mid-song.
The durable die casted construction gives you a good, well-built capo that will last.
- suitable for western- & electric guitar
- with spring
- titanium
- protective rubber
- sturdy and lightweight
- quick action, great intonation
See also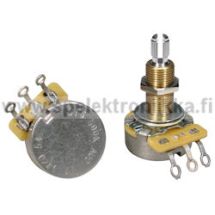 Tässä potikassa on se tosi pitkä kierre 0.750"
Kromatut teräspalat vintage humbuckereihin 4.8mm...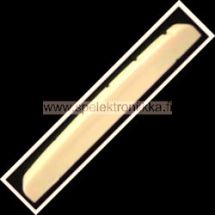 Tuote 109612. Satula muovia yläsatula luujäljitelmä NT-41.583 Hosco. Koko n. 3.6 mm x 5 mm x 42 mm, kaareva, sähkökitaroille.
Tuote 103221. Kitaran pleksilevy aihio valkoinen (MOP) helmiäinen (whitepearl/white/black) 4ply, P/W/B/W4PLYBIG. 280 x 430 mm. Kaikki mitat noin...
Myydyin mallimme ! Erittäin helppo käyttää !!! Siro pienikokoinen viritysmittari !
Tuote SFL323820. Flux pullo pensselillä 10ml. Juoksute, fluksi, flux, fluxi.
Tarkka kopio OAK kytkimestä.
Tuote 103852. Plektra tortoise, paksuus 0.5 mm 1kpl. Selluloidia. Boston.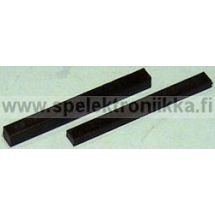 Tuote 102028. Muoviset korotepalat humbucker mikrofonien alle. Plastic shim for humbucker bobbin. Sizes:
3 x...