Plektralompakko, mukana 12 delrin plektraa, musta-kulta
Main Page > Accessories for music > Guitar pick's
Tuote 104033. Pick pouch, black, PVC, with 12 delrin picks, gold print. Plektralompakko, mukana 12 delrin plektraa, alkajaisiksi. Mystiikka / itämaisuus jne ... teema. Oivallinen plektrojen säilytyspaikka ja kulkee vieläpä helposti mukana. Kätevä magneetilla toimiva "suljin". Nahkajäljitelmää. Paino n. 36g.
See also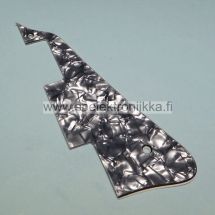 Tuote 103341. Pleksilevy (plektrasuoja) pearl steeldust LP3PB/W/B, LP -tyylisiin kitaroihin. LP -style plastic pickguard. 3Ply. Kuvat suuntaa-antavia, värisävyt eivät...
Tuote 109497. Mikrokytkin MSW012A vipu 14 mm 5A 125/250VAC 1 x vaihto. 4.8 mm abikot. VDE, UR, SA.
Tuote 103651. Sähkökitaran kielisetti Boston 10-46. 010-013-017-026-036-046. Vara 010 ja 013 mukana. String set electric, nickel roundwound, 010-013-017-026-036-046.
Tuote 103559. Vaihteistomoottori, suora SPB-0148176-01 1:48 vaihteistolla, yksi akseli toisella puolella. Arduino sovelluksiin robotiikkamoottori...
Tuote 101894. Microphone changeover switch TOGGSW1GB (gold / black). LP style toggle switch for two microphones, 3-position. comes with a black knob. Visible mechanics gold. The...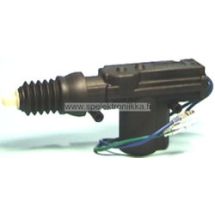 Keskuslukituksen ovimoottori master.
Tuote 103652. Sähkökitaran kielisetti Savarez H50XL 9 - 42 Hexagonal Explosion string. Extra light, 009-011-016-024-032-042. Samat...
Tuote 103227. Pleksilevy aihio (steel dust pearl grey/black/white/black) 4ply, SDG/B/W/B4PLYBIG.  280 x 430 mm. Kaikki mitat...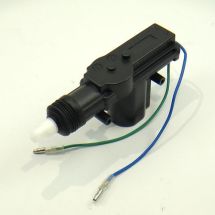 Keskuslukituksen ovimoottori slave.