Plektralompakko, mukana 12 delrin plektraa, musta-kulta
Main Page > Accessories for music > Guitar pick's
Tuote 104033. Pick pouch, black, PVC, with 12 delrin picks, gold print. Plektralompakko, mukana 12 delrin plektraa, alkajaisiksi. Mystiikka / itämaisuus jne ... teema. Oivallinen plektrojen säilytyspaikka ja kulkee vieläpä helposti mukana. Kätevä magneetilla toimiva "suljin". Nahkajäljitelmää. Paino n. 36g.
See also
Tuote 103652. Sähkökitaran kielisetti Savarez H50XL 9 - 42 Hexagonal Explosion string. Extra light, 009-011-016-024-032-042. Samat...
Tuote 103092. D'Addario kielet banjoon. EJ-63, 4 -strings: 0.009, 0.016, 0.023w, 0.030.
Tuote 105549. Kromaattinen viritysmittari värinäytöllä (suora klepsi) Boston BTU200. Chromatic clip tuner (also G+B+U+V), with full colour display, 430-450Hz.
Manuaali...
Tuote 101908. Kuminen plektranpidin, kieliin ylätallan taakse.
Tuote 104032. Pick pouch, black, PVC, with 12 celluloid picks. Plektralompakko, sisällä 12 selluloidi plektraa alkajaisiksi. Hippi / rock / pehmeämmät arvot jne...
Tuote SEL8050. Lamppu E10 kanta 6.3V 100mA pyöreä kupu.
Tuote 103559. Vaihteistomoottori, suora SPB-0148176-01 1:48 vaihteistolla, yksi akseli toisella puolella. Arduino sovelluksiin robotiikkamoottori...
Tuote 111162. PUNCH-A-PICK Guitar Pick Maker Plectrum Punch Cutter. Create your own custom guitar picks with the Punch-a-Pick from Boston. Guitarists regularly lose...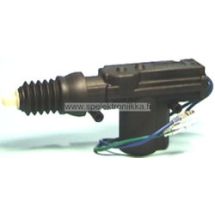 Keskuslukituksen ovimoottori master.