Kaksoiskärkiplektra TWINPICK duo electric hard
Main Page > Accessories for music > Guitar pick's
Tuote 101916. Plektra on keksitty uudelleen !!! Twin Picks electric duo pack hard sisältää kaksi kappaletta double tonque kaksoiskärki plektroja ja yhden tavallisen bonusplektran. Käy Twin picks:in sivuilla ja kuuntele ääniesimerkkejä tavallisella ja twin pick'illä soitetun musiikin välillä.
See also
Tuote 115328. Dunlop 01 fingerboard otelaudan puhdistus -ja hoitoaine. "01" Cleaner & Prep fingerboard polish, 4 oz. bottle with pump spray. Perfectly balanced for...
Tuote 109416. Vibratallan kampi TRKA11BK/BK musta halk. 5mm kierre 5mm musta nuppi. Halkaisija 5 mm ja kierre 5 mm. Boston Musical Products.
Tuote 101864. Speed Hatbox nuppi gold SPNUPGD. Korkeus n. 12.5 mm, Halkaisija n. 26 mm.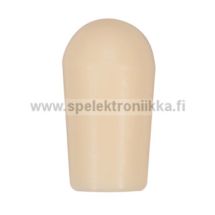 Tuote 101934. Vaihtokytkimen nuppi. TONUPCM, ivory LP -tyylinen nuppi TOGGSW1CW ja TOGGSW1ICC:lle. Millikoko.
Tuote 103373. GST648LBR, vaalean ruskea topattu kitarahihna, aitoa nahkaa. "Shoelace" nauhakoristeet. Leveys 63mm, paksuus 8mm. Pituus säädettävissä 125cm - 140cm. Mitat...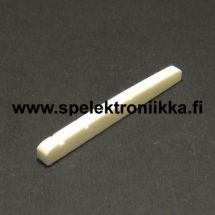 Tuote SKL22077. Kieliurallinen valmis luusatula 42 x 3.9/4.5 x 3.5 mm BSRM-6EC. Mitat nimellismittoja. Tämä satula sopii monenlaisille sähkökitaroille yleismalli.
Tuote 109480. Akustisen kitaran tallapinni muovia Ivory musta piste TPIVDABS. Bridge pin ivory, black dot, plastic. Tallanasta.
Vintage stranded wire !!!
Copper foil tape for RF shielding, extremely useful for guitars and other equipments for hum canceling.