Selluloidiplektra Black Boston Medium 0.70mm 10kpl
Main Page > Accessories for music > Guitar pick's
Tuote 109293. Selluloidiplektra Black Boston Medium 0.70mm 10kpl. Selluloidia. Boston.
See also
Tuote 111335. Beewax for guitar pickups. Mehiläisvaha NALLE PUHIN LOMAHERKKU valkaisematon mehiläisvaha, sekoitetaan mm. parafiiniin, kun halutaan että parafiinin väri...
Tuote 114951. Konserttiukulelen pussi / kantokassi ukulelelle ei pehmustettu.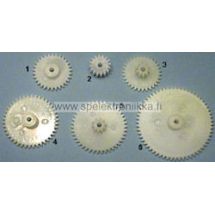 Tuote 104447. Muovinen hammasratas nro:3 halkaisija 16.5/5.5 mm, 2 mm akselille, 30 / 10 hammasta.
Product 103855. Capo for classical and acoustic guitar. Not for steel strings. It is quite similar to Harley Benton Capo.
Tuote 107483. Otelautanauha FRETWIRE30S (HV150) jumbo standard. Nickel / Silver = (German Silver, Paktong, New Silver). Toimitetaan n. 40 cm pätkissä. Kovuus noin...
Tuote 106906. Polko polyesterikondensaattori 560 nF 100V r.15...
Product 115380. Belt buckle / strap with lock SP1101CR chrome. Activities like the Schaller and Boston locks. The newest alternative to these styles, our own model. Flange...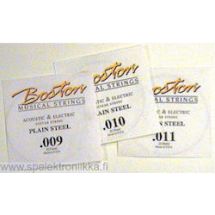 Tuote 103089. Sähkökitaran varakieli, teräs 0.011. Boston Musical Products. Paksuus n. 0.28 mm.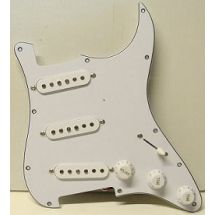 Tuote 101282. ST -tyylinen valmiiksi koottu pleksilevy, missä 3 kpl yksikelaista mikrofonia, potikat, nupit, 5 -asentoinen kytkin.
Pre-wired pickguard...