Selluloidiplektra Black Boston Medium 0.70mm 10kpl
Main Page > Accessories for music > Guitar pick's
Tuote 109293. Selluloidiplektra Black Boston Medium 0.70mm 10kpl. Selluloidia. Boston.
See also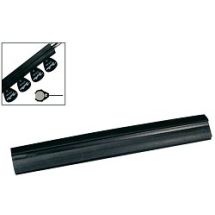 Tuote 101613. Plektranpidin mikkitelineeseen. Sopii kiinnitettäväksi mikrofonitelineen varteen tms. Pituus 17cm, musta. Plektrat ei mukana. Vaikuttaa jonkinmoiselta ikkunan...
Tuote 103231. Nitroselluloosalakka kitaroille spraypurkki 500 ml, kirkas gloss. Kitaroiden lakkaukseen vintagetyylillä. Nitroselluloosalakka spray purkissa 500...
Tuote 105514. JB -tyylinen pleksi White / Black / White JB13W/B/W. Kuvat suuntaa-antavia, värisävyt eivät toistu useinkaan tietokoneen näytöllä sellaisina kuin...
Product 115380. Belt buckle / strap with lock SP1101CR chrome. Activities like the Schaller and Boston locks. The newest alternative to these styles, our own model. Flange...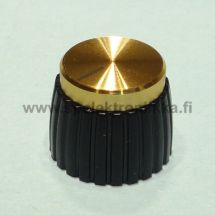 Tuote 109786. Marshall tyylinen potikan nuppi osoittimella "push to fit", kulta. Korkeus n. 15.1mm, maksimileveys n. 19.5mm. Pysyy kiinni lovetussa ja uritetussa 6...
Tuote 101862. Speed Hatbox nuppi black SPNUPB. Korkeus n. 12.5 mm, Halkaisija n. 26 mm. Plastic speed knob. h. 12.5 mm, w. 26 mm.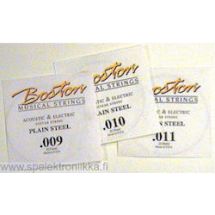 Tuote 115139. Sähkökitaran varakieli Boston Musical Products, 0.028 nickel roundwound.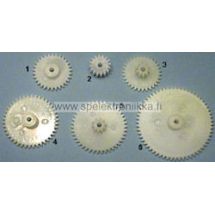 Tuote 104447. Muovinen hammasratas nro:3 halkaisija 16.5/5.5 mm, 2 mm akselille, 30 / 10 hammasta.
Tuote 109255. Strato jakkilevy, ST -tyylinen JAKLE4CR kromi. Jakkilevy kitaralle. ST -tyylinen. ST -style jackplate. Screw holes 2 round head, dia. 4.9 mm (0.193"). Jack...