Selluloidiplektra Black Boston Medium 0.70mm 10kpl
Main Page > Accessories for music > Guitar pick's
Tuote 109293. Selluloidiplektra Black Boston Medium 0.70mm 10kpl. Selluloidia. Boston.
See also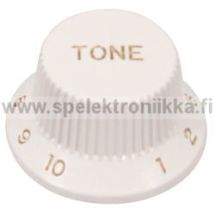 Tuote 101847. Potentiometrin nuppi. ST -tyylinen tonenuppi valkoinen STNUPTW. Korkeus n. 13 mm , leveys n. 17/25 mm. Boston Musical Products tai Korea, riippuen varastotilanteesta.
Tuote 114951. Konserttiukulelen pussi / kantokassi ukulelelle ei pehmustettu.
Tuote 102362. Plektra tortoise, paksuus 1 mm. Selluloidia. Boston.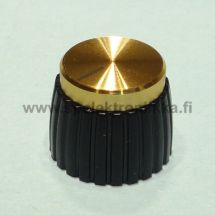 Tuote 109786. Marshall tyylinen potikan nuppi osoittimella "push to fit", kulta. Korkeus n. 15.1mm, maksimileveys n. 19.5mm. Pysyy kiinni lovetussa ja uritetussa 6...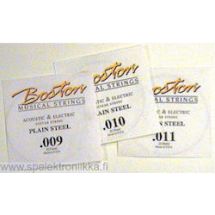 Tuote 107444. Sähkökitaran varakieli, teräs 0.015. Boston Musical Products. Paksuus n. 0.38 mm.
Tuote 114773. Selluloidiplektra Boston Tortoise Thin 0.5mm 10kpl. Selluloidia. Boston.
Tuote 103366. Kitarahihna GST50GN. Kitaran nylonhihna. Leveys 50mm, pituus säädettävissä 80cm - 140cm. Mitat noin mittoja. Nylon woven guitar strap with faux leather...
Product 115380. Belt buckle / strap with lock SP1101CR chrome. Activities like the Schaller and Boston locks. The newest alternative to these styles, our own model. Flange...
Tuote 102883. Tinapilli, Barnes & Mullins. Niklattu C.