Viritysmittari kromaattinen automaattinen, ei napin nappia ...
Main Page > Accessories for music > Guitar tuners
Tuote 110102. Viritysmittari kromaattinen automaattinen, ei napin nappia ... BTU-150. Pitkälti samanlainen käyttää kuin Cherub WST-630G, mutta tässä näyttö pystyasenossa.
BTU-150 tunerin lyhyt oppimäärä
Kromaattinen erittäin monipuolinen viritysmittari, kiinnitetään lapaan jne... kohtaan missä ääni johtuu parhaiten tuneriin. Sisäänrakennettu johtumisanturi, (johtumisanturi on tunteeton ympäröiville äänille). Taustavalaistu. LCD -näyttö. Englanninkielinen käyttöohje. Chromatic clip tuner, with multi colour display, auto power on/off. The BTU-150 turns on automatically when clipped on the headstock, and switches off when you remove it. When your instrument is in tune, the backlit turns GREEN. When it is sharp, the backlit turns RED. The BTU-150 tuner will switch off automatically when not used for 5 minutes. Built-in piezo sensor for accurate tuning. Tuning range:A0(27.5Hz)~C8(4186Hz) Tuning mode: Chromatic Tuning precision:±1cent A4 range:440Hz Detection method:Clip Tuning mode: Auto Power supply:3V(CR2032)Lithium battery (included) Dimensions:53(W)x35(D)x27(H)mm Weight:21g
See also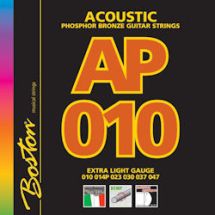 Tuote 101904. Akustisen kitaran teräskielet. String set acoustic, phosphor bronze, extra light, 010-014-023-030-037-047. Neljä punottua kieltä.
Tuote 109479. Akustisen kitaran tallapinni muovia Musta valkoinen piste TPBKDABS. Bridge pin black, white dot, plastic. Tallanasta.
Tuote 105710. Plektrasetti 6 plektraa kitaransoittajalle medium gauge 0.73 celluloid.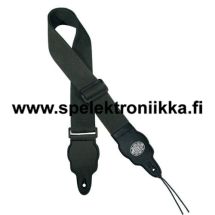 Tuote 103301. Kitarahihna Gaucho GST50BK. Kitaran nylonhihna. Leveys 50mm, pituus säädettävissä 80cm - 140cm. Mitat noin mittoja. Nylon woven guitar strap with faux...
Tuote 114312. Sähkökitaran teline lattiateline GS266E. Kokoontaitettava. Ei suositella nitroselluloosalakatuille kitaroille. Not suitable for delicate nitro cellulose lacquers.
Tuote 101334. Siirtokuvakalvo etulevykalvo mustesuihkusiirtokalvo decal kalvot n. 213 x 280 mm "Amerikkalaisten A4". USA !!! HUOM !!! Nämä koot poistuvat kun loppuvat, tilalle...
Tuote 100942. E-10 pehmustettu pehmyt kantokassi (Gigbag) sähkökitaralle, 10mm pehmusteet.