Klassisen (nylonkielisen) kitaran virityskoneisto Boston 128982
Startsidan > Gitarrdelar gitarrtillbehör Instrumentbygge tillbehör > Gitarrdelar gitarrtillbehör OL / SPG / Boston > Stämskruvar vintage Gitarrtillbehör OL / SPG / Boston
Tuote 104663. Klassisen (nylonkielisen) kitaran virityskoneisto Boston 128982, "3 -rivissä", avoin malli. Setissä virityskoneistot 1L ja 1R + ruuvit. Valkoisilla muovinupeilla ja nikkelimekaniikalla. Välitys 14:1. Tuning machine "3 on plate", open style. Stamped decoration on plates. Set includes machines 1L and 1R + screws. White plastic knobs and nickel plated plates. Gear ratio 14:1.
Katso myös
Tuote 103119. Klassisen kitaran talla malli FX5419. Kielet lukitaan lukituspinneillä. Wooden bridge for acoustic
guitars. Leveys, width...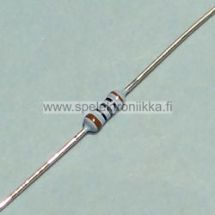 Tuote 106112. Metallikalvovastus 100 kohm, 1% ... 2%, 0.4 - 0.6W.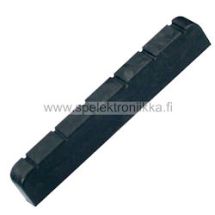 Tuote 102979. Grafiittisatula 6 -kieliselle kitaralle. Graphite pre slotted saddle to 6 -string guitar. Suora ja viistottu, straight and oblique,
52mm x...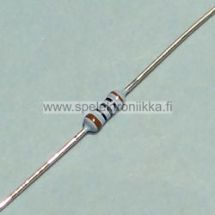 Tuote 106146. Metallikalvovastus 301 kohm, 1% ... 2%, 0.4 - 0.6W.
Tuote 115325. Keraaminen suorakaidemagneetti Ceramic 8 Bar Magnet 5mm x 5mm x 60mm. Keraaminen suorakaidemagneetti.  Monikäyttöinen magneetti, kitaramikkien päivityksiin, mikrofonien...
Tuote 109437. Akustisen (klassisen) kitaran muovisatula ivory ala SD829511. Blank plastic saddles for acoustic / classic guitars. Pituus 80mm, paksuus 2.8 mm, viisto n. 9.5...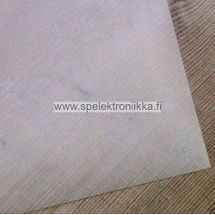 Tuote 103261. Ohut, taipuisa, liimapintainen läpinäkyvä pleksilevy. Esim. akustiselle kitaralle. Plastic pickguard sheet, clear, adhesive backing. n. 200 mm x 250...
Tuote 109989. Titebond liima Original puuliima 1 gallona n. 3.8 l, soitinrakennukseen. Ammattilaisten suosikkipuuliima USA:ssa jo yli 50 vuotta. Tarttuu nopeasti ja...
Tuote 112104. Dr. Ducks Ax Wax & String Lube. Ax Wax & String Lube, organic cleaner polishing moisturizer, 4 oz. flip top bottle As used by these manufacturers on...