Kaunis puunuppi ruusupuu lakkaamaton Speed nuppi
Startsidan > Gitarrdelar gitarrtillbehör Instrumentbygge tillbehör > Gitarrdelar gitarrtillbehör Boston / SPG > Rattar för gitarr > Muovinupit
Tuote 105629. Kaunis puunuppi ruusupuu lakkaamaton Speed nuppi. 6 mm akselille "push to fit". Korkeus n. 15 mm, halkaisija n. 25 mm.
Katso myös
Tuote 114628. Virityskoneisto bassolle 3L + 2R Schaller 10250212.26.71 BM vintage Kromi. Schaller patented vintage style bass tuner. State of the art, highest precision, counterfort...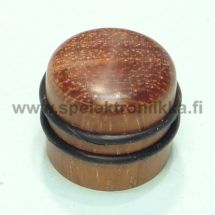 Tuote 101876. Kauniit puunupit 6mm akselille "push to fit". Zebra ja Bubinga. Wooden control knobs for guitar, "push to fit".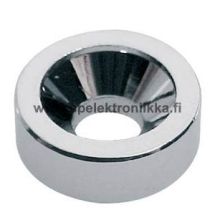 Tuote 114524. Bussningar för halsmontering, KAUHO1414CR, kromi, kauloihin missä ei haluta tai ei voi käyttää levyä. Neck mounting ferrule. Ulkohalkaisija n. 14...