CTS 24mm short bushing pleksiin 250k log uritettu akselin pää näkyvillä syvennys
Main Page > Parts for musical instruments > Machineheads and other parts OL / SPG / Boston > Potentiometers for guitars > CTS pots for guitars
Tuote 115197. CTS USA 24mm potikka short bushing uritettu ja halkaistu akseli lyhyt kierre pleksiin 250k log akseli läpi kuoren takaosan tuo vintage ulkonäköä, eli näissä varsi on tuotu potikan takakuoren läpi ja on syvennyksessä kuten vintage potikoissa ennenwanhaan. Aidot CTS -potikat, uritetulla metallivarrella kitarakäyttöön. Tuumajako akselin hammastuksessa, "push to fit" nuppejamme joutuu "modaamaan" asennusvaiheessa eri hammastusjaon vuoksi. Kaikki ruuvikiinnitteiset nuppimme sopivat. Varastoimme myös joitakin menevimpiä malleja tuumajakoisia nuppeja.
Genuine CTS pots, with split metal shaft for guitars. Short bushing .250", 3/8" diam. USA style dished back, pickguard mount.
See also
Tuote 114727. Hihnalukko Schaller 14010501 Gold pari. The Original! Ingenious design, superb materials and outstanding quality define our worldwide market leader. For...
Tuote 104162. Ovaalikanta nikkeli Gotoh puuruuvi 4045NIW. 4 x 45 mm, wood, Ni, oval. Soitinrakentelussa käytettäviä ruuveja. Mounting...
Tuote 102569. LP -tyyliset P90 soapbar kuoret P90CR kromi. P90 -style plastic pickup covers. Polepiece spacing 50 mm. Korkeus / height: 16.4 mm (0.65"). Muovia.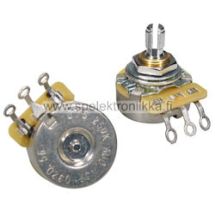 Tuote 115195. CTS USA 24mm potikka short bushing lyhyt kierre pleksiin 250k lin akseli läpi kuoren takaosan tuo vintage ulkonäköä, eli näissä varsi on tuotu potikan...
Tuote 115378. P90 tyylinen mikrofoni Bridge 52 CREAM sininen johto. Ruuvit mukana. n. 9.6k / 10.8H.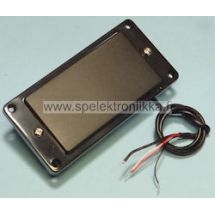 Tuote 104615. Humbucker OL® All Position Passive Steel Bar Artist -series Black. "Aktiivimikki" kuoressa passiivimikki. Musta...
Tuote 105566. SG381-07 (07222CS) Gotoh® virityskoneisto 3L/3R kromi, kuusikieliselle sähkökitaralle 3L/3R. Välitys 16:1. Machinehead set, Gotoh®, type SG381-07CS (07222). Gear...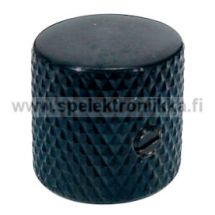 Tuote 101885. Potentiometrin nuppi. Karhennettu metallinuppi FSNUPBK, musta 19 x 19 tyyli, FLAT DOME. Ruuvikiinnitys, ruuvi on kuusiokanta tai talttapää, riippuen nupin...
Tuote 109752. Muovisatula IVORY 43 mm, 6 -kielinen USA F -style ST -series. Width 43 mm, thickness 3.5 mm, max. height 5 mm.