Jazz Bass -tyylisen basson soitinpiirustus
Main Page > Parts for musical instruments > Machineheads and other parts OL / SPG / Boston > Guitar plans
Tuote 101327. Jazz Bass -tyylisen basson CAD-soitinpiirustukset ovat mittatarkkoja ja selkeälukuisia. Nämä erittäin laadukkaat tuotekuvat ovat löytäneet paikkansa myös sisustusmateriaaleina. Piirustuksissa mitat ovat millimetreinä. 60-luvulta tutun legendaarisen sähköbasson tarkat piirustukset. Kuvannosta löytyy otelaudallinen kaula kaksitoimisella säätöraudalla sekä reunalistoitettu "vintage" -malli kuvattuna kokovaahterakaulalla ja yksitoimisella säätöraudalla. Mukana myös helppolukuinen "kytkentäkaavio", mikrofonien mitat sekä mensuuritaulukko.
Osaluettelossa on mainittu kaikki tarvittavat osat. Piirustukset ovat isoja 1:1, taitettu A4 kokoon.
Luonnollisestikkaan näillä piirustuksilla ei ole vaihto eikä palautusoikeutta.
Muistathan !!! Meiltä löytynee likimain kaikki tarvittava pikkutilpehööri näihin ...
See also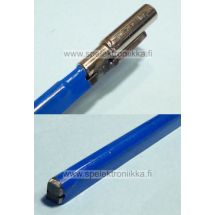 One of our best sellers in truss rods !!!
Tuote 107636. Otelauta-aihio kitara eben juovakuvio, with stripes. Koko n. 530 x 70 x 9 mm. Rajattu saatavuus, ebenpuuta jonka luonto on värjännyt poikkeuksellisin värein...
Tuote SKL20413. Kieltenohjain SKL20413CR kromi korotus 2.5 mm. Korotus 2.5 mm. Korotusholkin halkaisija 5 mm. Kielenpidin n. 7.2 x 12.2 mm.
Tuote SRN21621. Binding for guitar ABS, Abalone Mosaic Pearl FABAMP1560. 1.5 mm x 3 mm x 1650 mm.
Tuote 104162. Ovaalikanta nikkeli Gotoh puuruuvi 4045NIW. 4 x 45 mm, wood, Ni, oval. Soitinrakentelussa käytettäviä ruuveja. Mounting...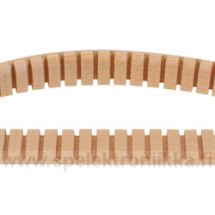 Tuote 102278. Kerfed lining, akustisen kitaran lovettu tukirima toisen puolen päät pyöristetty.
720 x 5 x 19mm.
Tuote SKL20414. Kieltenohjain SKL20414CR kromi korotus 5 mm. Korotus 5 mm. Korotusholkin halkaisija 5 mm. Kielenpidin n. 7.2 x 12.2 mm.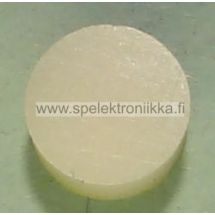 Tuote 104523. Otelautamerkki, simpukkajäljitelmä muovi 5mm OTEMUO5W valkoinen. Fretboard dots, artificial pearl, plastic. W = white.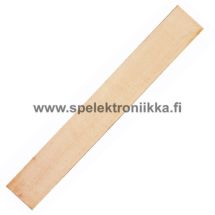 Tuote STL20396. Ylikoon Otelauta-aihio Sycamore sähkökitaralle. Koko n. 530 x 75 x 9 mm. Erittäin vaalea puulaatu aika paljon vaahteran oloinen. Ilmoitetut mitat ovat...