Jazz Bass -tyylisen basson soitinpiirustus
Main Page > Parts for musical instruments > Machineheads and other parts Boston / SPG > Guitar plans
Tuote 101327. Jazz Bass -tyylisen basson CAD-soitinpiirustukset ovat mittatarkkoja ja selkeälukuisia. Nämä erittäin laadukkaat tuotekuvat ovat löytäneet paikkansa myös sisustusmateriaaleina. Piirustuksissa mitat ovat millimetreinä. 60-luvulta tutun legendaarisen sähköbasson tarkat piirustukset. Kuvannosta löytyy otelaudallinen kaula kaksitoimisella säätöraudalla sekä reunalistoitettu "vintage" -malli kuvattuna kokovaahterakaulalla ja yksitoimisella säätöraudalla. Mukana myös helppolukuinen "kytkentäkaavio", mikrofonien mitat sekä mensuuritaulukko.
Osaluettelossa on mainittu kaikki tarvittavat osat. Piirustukset ovat isoja 1:1, taitettu A4 kokoon.
Luonnollisestikkaan näillä piirustuksilla ei ole vaihto eikä palautusoikeutta.
Muistathan !!! Meiltä löytynee likimain kaikki tarvittava pikkutilpehööri näihin ...
See also
Tuote SKL20414. Kieltenohjain SKL20414CR kromi korotus 5 mm. Korotus 5 mm. Korotusholkin halkaisija 5 mm. Kielenpidin n. 7.2 x 12.2 mm.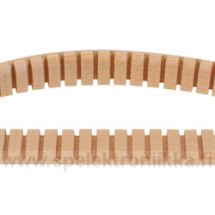 Tuote 102278. Kerfed lining, akustisen kitaran lovettu tukirima toisen puolen päät pyöristetty.
720 x 5 x 19mm.
Tuote SRN21623. Reunalista, reunanauha kitaraan ABS, Tortoise FTO1560. 1.5 mm x 3 mm x 1650 mm.
Tuote 102185. Wilkinson® WJBL200CR
virityskoneisto 4L nelikieliselle bassolle. Kookas koneisto, pitkävartinen vintagemallin "norsunkorva". Tämän...
Tuote 107636. Otelauta-aihio kitara eben juovakuvio, with stripes. Koko n. 530 x 70 x 9 mm. Rajattu saatavuus, ebenpuuta jonka luonto on värjännyt poikkeuksellisin värein...
Tuote 109438. MANTAL01GD koristeltu mandoliinin kielenpidin LP -tyyli kulta. MANTAL01GD, LP -tyylinen mandoliinin kielenpidin + koristeltu "press to fit" suoja. Silmukkapääkielille. LP...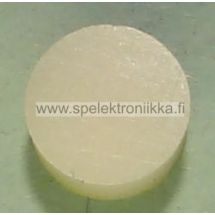 Tuote 104523. Otelautamerkki, simpukkajäljitelmä muovi 5mm OTEMUO5W valkoinen. Fretboard dots, artificial pearl, plastic. W = white.
Tuote 103209. Kitaran pleksilevy aihio, plektrasuoja aihio Black 1ply, B1PLYBIG, 290 x 450 mm. Kaikki mitat noin mittoja. Laadukas...
Tuote 109797. Ovaalikanta nikkeli puuruuvi 2518NIW. 2.5 x 18 mm, wood, CR, oval. Soitinrakentelussa käytettäviä ruuveja. Mounting...