Stratocaster -tyylisen kitaran soitinpiirustus
Main Page > Parts for musical instruments > Machineheads and other parts OL / SPG / Boston > Guitar plans
Tuote 101325. Stratocaster -tyylisen kitaran CAD-soitinpiirustukset ovat mittatarkkoja ja selkeälukuisia. Nämä erittäin laadukkaat tuotekuvat ovat löytäneet paikkansa myös sisustusmateriaaleina. Piirustuksissa mitat ovat millimetreinä. Maailman kopioidumman kitaramallin täydellisyyttä hipovat piirustukset. Kuvannosta löytyy alkuperäinen 50's kokovaahterakaula yksitoimisella säätöraudalla ja isommalla 70-luvun lavan muodolla otelaudallinen kaula kaksitoimisella säätöraudalla. Mukana myös helppolukuinen "kytkentäkaavio", mikrofonien mitat sekä mensuuritaulukko. Näillä piirustuksilla ei voi mennä vikaan. Osaluettelossa on mainittu kaikki tarvittavat osat. Piirustukset ovat isoja 1:1, taitettu A4 kokoon.
Luonnollisestikkaan näillä piirustuksilla ei ole vaihto eikä palautusoikeutta.
Muistathan !!! Meiltä löytynee likimain kaikki tarvittava pikkutilpehööri näihin ...
See also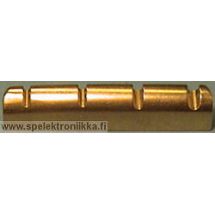 Tuote 102988. Messinkisatula 4 -kieliselle bassolle. Brass saddle to 4 -string bass. Kaareva ja loivasti viistottu, curved and slightly tapers towards
top. Width...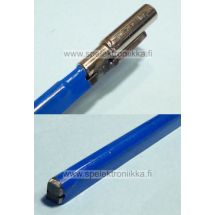 uote 113987. Kaularauta 2 -toiminen, n. 450 mm, TRUSSROD450/2015. Tätä käytetään esim. Stratojen rakentelussa rinta rinnan tuon 440 mm pituuden (Tuote 104668) kanssa joku...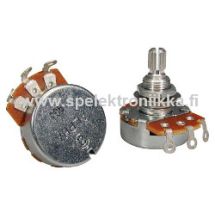 Tuote 114174. ALPHA 24mm kitarapotentiometri bushing 8mm ALP250kB42/lin millikoko. HUOM !!! Mukana 2 mutteria + prikka helpottamaan pleksiin asennusta. Merkintä B...
Tuote SKL20414. Kieltenohjain SKL20414CR kromi korotus 5 mm. Korotus 5 mm. Korotusholkin halkaisija 5 mm. Kielenpidin n. 7.2 x 12.2 mm.
Tuote 109255. Strato jakkilevy, ST -tyylinen JAKLE4CR kromi. Jakkilevy kitaralle. ST -tyylinen. ST -style jackplate. Laadukas, paksusta materiaalista tehty hyvällä pinnoitteella...
Tuote 105580. Wilkinson® WBBC 4 -kielisen basson vintage talla. Musta. String spread: 57.0 mm (2.244"). Ei ruuveja mukana. Sopiva ruuvi esim. Tuote 104140. Ovaalikanta...
Tuote SKR21070. Kuorintapihdit vihreät kädensijat 0.5 - 2.0 automaattiset hyvälaatuiset rajoittimella. Toiminta kuten Proskit tai Knipex. Miellyttävät käyttää, tarkka...
Tuote 101897. YM-T75, kulmamallin vaihtokytkin Hosco, mahdollistaa asennuksen kapeanpaan runkoon, tukeva mekaniikka. Kolmelle mikrofonille, 3-as. mukana...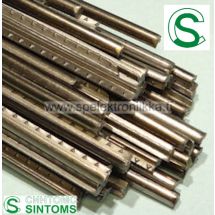 Tuote 102793. Otelautanauha, fret wire, Sintoms Ltd FRETWIRE30H. Nickel / Silver = (German Silver, Paktong, New Silver). Toimitetaan n. 40 cm pätkissä. FRETWIRE30H kovuus...