ST -tyylinen 2xsingle 1xhumbucker VALMIS 21 BWB, 3PLY pleksi, Korea
Main Page > Parts for musical instruments > Machineheads and other parts OL / SPG / Boston > Ready wired pickguards
Tuote 101279. ST -tyylinen valmiiksi koottu pleksilevy, missä 2 kpl yksikelaista mikrofonia + 1 humbucker, potikat, nupit, 5 -asentoinen kytkin.
Pre-wired pickguard assembly includes 2 single coil pickups + 1 humbucker, pots, knobs, 5 -way switch with knob. 3ply B/W/B. Laadukas setti, kaikki osat Korea, potikat ja kytkimet ALPHA.
See also
Tuote 102599. Mikrofonikehys, humbucker mikrofonikehykset muovia, black. Sisämitat vakiokokoa, tasapohja, kapeneva. Mitat noin mittoja. Ulkomitat n. 45 mm x 90 mm. Plastic...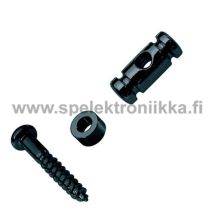 Tuote 105329. Kieltenohjain SH8BLK, musta. Kieltenohjain lieriö. String retainer cylinder. SH8BLK height bottom 2.5 mm, top 4.1 mm, stringspread 7 mm. Ruuvi mukana. Musta...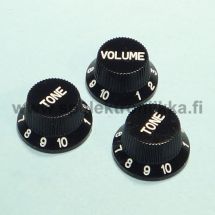 Tuote SST21085. ST nuppisarja musta 1 x volume 2 x tone. Korkeus n. 13 mm , leveys n. 17/25 mm. Boston Musical Products tai Korea, riippuen varastotilanteesta.
Tuote 109756. Muovisatula Hollow Body Style BLACK, 6 -kielinen. Yläpinta kaareva, alapinta suora. Leveys 42 mm, maksimikorkeus 9.2 mm.
Product 101783. Boston Musical Products Cosmo black (black Crome) with belt buckle / strap. Activities like Schaller's lock. Our most popular belt buckle. Flange diameter...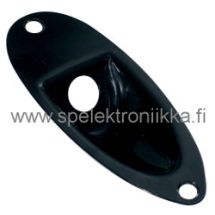 Tuote 109256. Strato jakkilevy, ST -tyylinen JAKLE4BK musta. Jakkilevy kitaralle. ST -tyylinen. ST -style jackplate. Screw holes 2 round head, dia. 4.9 mm (0.193"). Jack...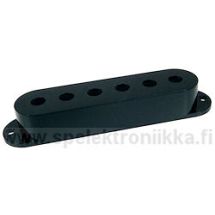 Tuote 102550. Yksikelaisen kitara mikrofonin kuori SUOJA1BK (black). Singlecoil pickup plastic cover. Polepiece spacing 52 mm (2.05"), korkeus n. 13 mm.
Tuote 105453. Tremolo (vibra) kuusikieliselle kitaralle, musta TRSETBLK. Valmis setti, sisältää kaikki tarvittavat osat. Tremolo (vibra) kuusikieliselle kitaralle, setti...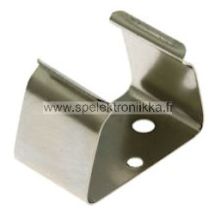 Tuote 114690. Paristonpidin 9V patterille paristo mahalleen, terästä 4 ruuvinreikää. Leveys alhaalta n. 25 mm, korkeus n. 19.5 mm.