Sustainpedaali BFS-40 polariteetinvaihto (kytkee painettaessa, ei lukkiudu)
Main Page > Accessories for music > This and that
Tuote 100977. This Boston sustain pedal can be used with all digital pianos, midi keyboards and controllers, due to its polarity switch and is modeled after damper pedals as seen on acoustic (grand) pianos.
You can connect it to your device with a 1/4" jack connector.
If you own a keyboard with adjustable control pedal settings, you can also use the BFS-40 as a footswitch.
Sustainpedaali (kytkee painettaessa, ei lukkiudu), kuoret kuttaperkkaa tai muuta sellaista, poljin metallia ja pohja metallia, 6.3mm plugi, napaisuus vaihdettavissa takana olevalla kytkimellä, saat avaavan tai sulkevan toiminnon. Johto n. 1.8m.
See also
Tuote 102969. Muovisatula musta 42 mm, 6 -kielinen kitara G6SATUB. Plastic pre slotted saddle to 6 -string guitar. Width 42 mm, thickness 3.5 mm, max. height 5.5mm (1.65x0.138x0.217").
Tuote 100876. Kitaran teline seinäteline WH510, lyhyt varsi, pehmustettu U muotoinen teräspidike joka pyörii akselinsa ympäri.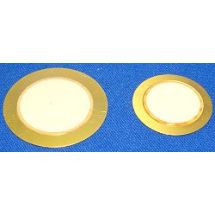 Tuote 105507. Piezolevy 7BB-35, halkaisija 35mm. Piezolevyt ilman johtoja, soveltuvat triggereiksi, mikrofoneiksi jne... Ei johtoja.
Tuote 109281. TALLA03CR, LP -tyylinen vintage talla kromi pitkä. LP -tyylinen sähkökitaran talla. LP -style tailpiece. Screw holes 2 x flat or oval head, dia. 2.8mm...
Tuote 103867. Rumpukapulat HM305B, 5-B pari hickory Hayman. Drumsticks, hickory, 15,8 x 404 mm.
Tuote 104608. Rytmimunat Rytmimunapari, muovia, Vihreä SE1GR/35g. Myydään pareittain.
Tuote 114460. Akustisen kitaran esivahvistin malli 1 Volume / 3 -asteinen taajuuskorjain + Tuner. Boston Musical Products. Mukana myös piezomikki ja jakki minkä yhteydessä paristokotelo. Toimii...
Tuote SKL1243. Akustisen kitaran kompensoitu luusatula valkoinen ala SKL1243. Kaareva. Koko 75.8-10.8-13-11.9 mm, paksuus 2.9 mm.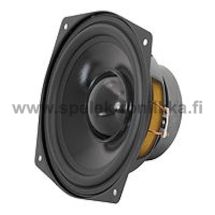 Tuote 102860. Basso / keskiääni kaiutin BAKE46. Basso / keskiääni 6" / 80W max. 4 ohm. n. 0.9kg.
4 -kiinnitysreikää, reikien väli n. 124 mm, äärimitat...