Guitarlele polykarbonaatti PINKKI ukulelekitara !!!
Startsidan > Musikinstrument Gitarr Effekter etc ... > Ukulele Korala
Tuote 115311. Guitarlele polykarbonaatti PINKKI ukulelekitara !!! EI VOI OLLA TOTTA, MUTTA KUN ON ... Polykarbonaatista pyöräytetty kitaran ja ukulelen sekoitus jättimenestys maailmalla. Oivallinen soittopeli rantaleikkeihin, ei puuosia. Lisätiedoissa speksejä ja viritysohje.
The Korala PUG-40 is a perfect hybrid between a guitar and a ukulele. It sounds like a ukulele and with its 6 strings it is tuned like a guitar but a fourth up, so A-D-G-C-E-A.
The PUG-40 is made of acoustically accurate polycarbonate and because of that it is lightweight and durable.
Some call the PUG-40 a guitarlele, while others call it a traveler guitar or a kid's guitar. It's a fact that the PUG-40 can be used in different ways and because it is made of polycarbonate it can handle a few drops of water and it can handle variable temperatures.
It's a great guitar for beginners, vacationers and travelers, but more experienced players will be pleasantly surprised by the PUG-40 as well.
The pricing is very economical, which makes the PUG-40 a nice musical present. It is available in multiple colors: black, red, orange, lightblue, pink and dark brown.
You want to take the PUG-40 to the stage? They are avalable with piezo pickups and a built-in amp / jack output as well.
Specifications:
– scale: 43 cm
– neck: 56 mm
– color: pink
Katso myös
Tuote 101841. Muovinen seitsemänkulmainen JB -tyylinen nuppi. Maalattu osoitin. Ruuvikiinnitys. Maksimissaan 6.4mm akselille.
Pienempi korkeus n.12...
Tuote 101217. Askarteluveitsi alumiinia vaihdettavalla terällä pituus n. 140mm halkaisija n. 8 mm. Pakkauksessa 1 terä mukana. Väri voi vaihdella. Tälle veitselle sopii...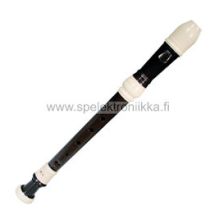 Tuote 110514. Nokkahuilu C sopraano Saksalainen ote. Brown / Ivory värjäys.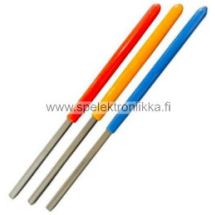 Tuote 113382. Fret End File TL-FE2 Medium Hosco R = 2 mm 1kpl. This fret dressing file is designed for fret end work. Pencil shape of these tools...
Tuote 109433. Muovisatula cream, 4 -kielinen basso B4SATUCM. Muovisatula 4 -kieliselle bassolle. Plastic pre slotted saddle to 4 -string bass. Width...
Tuote 101216. Askarteluveitsen varaterä 5 kpl malli 1. Sopii tuotteeseemme 101217. Terien pinnassa on varastointirasvaa, pyyhi pois ennen käyttöä. Pakkaus voi olla...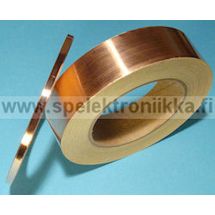 Koppartejp elektriskt ledande lim för jordning, RF-skydd, etc ...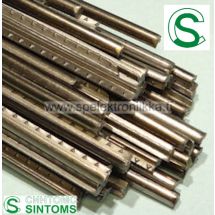 Tuote 102793. Otelautanauha, fret wire FRETWIRE30H. Nickel / Silver = (German Silver, Paktong, New Silver). Toimitetaan n. 26 cm pätkissä. FRETWIRE30H kovuus HV200, korkeus...
Supersuositut hohtotikut synkkiin ja pimeisiin rientoihin ! Suomen halvimmat ?