Tinapilli, Barnes & Mullins, niklattu G
Main Page > Musical Instruments > Wind Instruments and Accessories
Tuote 102887. Tinapilli, Barnes & Mullins. Niklattu G.
See also
Tuote 103784. Piezotorvi diskantti kaiutinelementti PD3A. 2 - 20 kHz, 120W, herkkyys 95dB/1m, 110 mm x 265 mm, syvyys 135 mm, voidaan asentaa kiinni joko pinnasta tai...
Tuote 115319. Piezomikrofoni akustiselle kitaralle PM211807. Piezomikrofoni akustiselle kitaralle alatallan alle, vaatii signaalin vahvistamisen, notkea piezo kuparivaipalla. Piezo...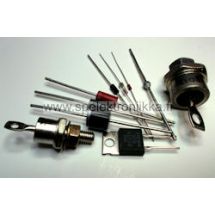 Tuote 108236. 1N4007 1000V 1A.
Tuote 107013. Pystyelko 4700 uF/63V 105 °C...
Tuote 104330. PA -liitin, 4 -napainen, naaras / naaras adapteri, tukeva speakon tyylinen jatkoliitin. Hyvälaatuinen speakon klooni. Kaiuttimille, ohjauskaapeleille ym... Lukkiutuva...
Tuote SPN21671. Pointer arrow washer vintage 30 degrees Ni 9.5 mm hole fit also to CTS. 30 degrees angled pointer. Nickel.
Tuote 105845. TDA 7294V audiovahvistin 100W + mute multiwatt15 SIP15 -kotelo.
Tuote 111145. Potentiometrin nuppi osoittimella "push to fit" 6mm akseliille valkoinen hattu. Nupin korkeus n. 19 mm, alalaipan halkaisija 14 mm, halkaisija ylhäällä 9mm...