Tinapilli, Barnes & Mullins, niklattu C
Main Page > Musical Instruments > Wind Instruments and Accessories
Tuote 102883. Tinapilli, Barnes & Mullins. Niklattu C.
See also
Tuote 110076. OL® JB -tyylinen Neck (ylä) bassomikrofoni ALNICO 5 MICJBF-2504. Ruuvit ja jouset mukana. OL® JB -style neck...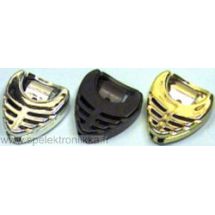 Tuote 103085. Plektranpidin tarralla PHBK. Pick holders, self adhesive. Muovia, plastic.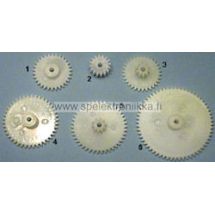 Tuote 104447. Muovinen hammasratas nro:3 halkaisija 16.5/5.5 mm, 2 mm akselille, 30 / 10 hammasta.
Tällä potikalla on se hieman pidempi kierrepituus 0.375".
Tuote 109250. JB -tyylinen kontrollipaneeli JBKONTBK musta. JB -tyylinen kontrollipaneeli. JB -style control plate. Screw holes 3 x flat or oval head, dia. 3.2mm (0.126"), pot...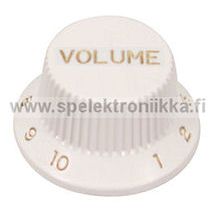 Tuote 101846. Potentiometrin nuppi. ST -tyylinen volumenuppi valkoinen STNUPVW. Korkeus n. 13 mm , leveys n. 17/25 mm. Boston Musical Products tai Korea, riippuen varastotilanteesta.
Tuote 114252. Hi Hat tamburiini 12 helistintä yhdessä kerroksessa Hayman. Muovirunko. Halkaisija n. 28 cm.
Tuote 101862. Speed Hatbox nuppi black SPNUPBW Valkoiset numerot. Korkeus n. 12.5 mm, Halkaisija n. 26 mm. Potentiometrin nuppi. Lisää potentiometrien nuppeja ... ja...
Tuote 113756. Guitar and ukulele wall bracket guitar rack for wall guitar and ukulele wall bracket K&M style, forks made of rubber coated steel. For both guitar and...