Munniharppu / märistysrauta
Main Page > Musical Instruments > Wind Instruments and Accessories
Tuote 100976. Munniharppu / märistysrauta "köyhän miehen flyygeli".
Itävaltalaista käsityöperinnettä.
Jos tuotteen hinta ei ole näkyvissä, tuotetta ei ole varastossa.
See also
Tuote 114245. Jänisräikkä puinen Hayman. Wooden Ratchet. Räikkäosan pituus n. 17.5 cm. Kahva n. 13 cm.
Tuote 104372. Low ESR -kondensaattori 1500uF/10V. Valmistajan ilmoittama halkaisija 8 mm x korkeus 20 mm r. 5. Mitattu 8.2 x 21.8. Panasonic.
Tuote 115329. Dunlop 02 otelaudan hoitoaine, ei saa käyttää vaahteraotelaudalle.  "02" Deep Conditioner fingerboard polish, 2 oz. bottle with applicator top.
Prevents...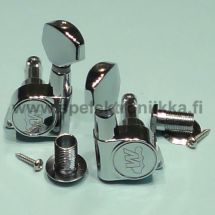 Tuote 104682. Wilkinson® virityskoneisto WJ07LRCR EZ-LOK™ -kielilukituksella, kuusikieliselle kitaralle 3L/3R, kromi. Välitys 19:1.Wilkinson® machinehead...
Tuote 109362. Otelautanauhan viila Hiroshima Files 2R, medium blue. Frettinauhan kruunuosan viilaukseen. Sama kuin Hoscon TLFF2 small orange. Koska kahvan värit ja...
Tuote 105333. 48 -ääninen "Tremolo" C huuliharppu.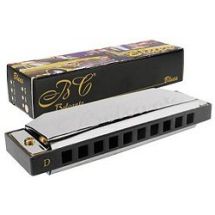 Tuote 102914. Blueshuuliharppu B, 20 ääninen, pituus vain 100 mm !!! Jokaisen blueshenkilön taskuun jos vaikka yhtäkkiä iskisi pakottava tarve puhallella. 12 erillaista, C...
Tuote 115328. Dunlop 01 fingerboard otelaudan puhdistus -ja hoitoaine. "01" Cleaner & Prep fingerboard polish, 4 oz. bottle with pump spray. Perfectly balanced for...