MuRata 2.4GHz kaistanpäästösuodin
Main Page > Electronic components etc ... > Komponenttien poistotarjoukset (vanhoilta sivuilta)
MuRata 2.4GHz kaistanpäästösuodin DFC32R44P084.
See also
Tuote 108049. Keraaminen kondensaattori 82pF 63V N150.
Tuote 108013. Keraaminen kondensaattori 18pF 400V N750.
Tuote 108010. Keraaminen kondensaattori 18pF 63V N150.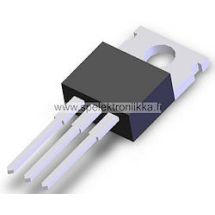 Tuote 110526. IRF9540 P -MOSFET 100V 23A 140W 0.12 ohm TO-220.
Tuote SNC23280. NE32584C Hetero Junction Field Effect Transistor. C to Ku band super low noise amplifier N-Channel Hj-FET. Super Low Noise Figure & High Associated Gain...
Tuote 22943. BS250 P -FET 45V 0.25A TO-92.
Tuote SRF21383. IRFR9024 P -MOSFET -55V -11A 38W TO-252 SMD.
Tuote SMG23402. MGA-86563 MGA86563 0.5 to 6 GHz Low Noise GaAs MMIC Amplifier. SOT-363 (SC-70). DC 00-01. MGA-86563  SPEKSIT...
Tuote 110525. BS170 N -FET 60V 0.5A TO-92.