Fly tying vice fly tying bench Pro AA vise table edge model TFH®
Main Page > Ossilehti Fishing® fly fishing accessories > Perhopenkit, sidontapenkki TFH®
Product 100543. Easy to operate, the Do-It Pro AA Vise (Vice) is a perfect choice for someone just getting into custom lure making or a veteran with years of experience. Binding bench AA Vice fly bench basic model Pro AA vise table edge model TFH®. In many contexts, such a binding bench is also referred to as AA Vise (Vice). A good tying bench for a beginner who doesn't immediately want to put large sums on the bench, also popular as a teaching bench for fly tying clubs. Many experienced, passionate binders carry this with them, even on trips. By far our best selling type of bench. The jaws rotate 360 degrees, the arm rotates 360 degrees. Arm lock. Fixing to the edge of the table. Weight about 350g. The maximum thickness of the table top is approx. 40 mm. The style and color of the arm and table mount may differ from the model image.
It features Quick Cam and Collet Clamping, as well as, an Adjustable Shank for convenient functioning. The C-Clamp mount firmly attaches to your workbench or table and provides a secure base of operations.
The images of the products are illustrative images, the color tones and gloss may differ from the real ones. Due to stock availability, the overall color of the benches (more black / more chrome) and, for example, the model of the table mount or some small details may differ from the models in the pictures. However, this does not affect the basic characteristics of the product.
Instructions for use: Adjust the appropriate tightness with the "thumbwheel" and lock the jaws by turning the handle down. If you leave the handle halfway, the jaws will loosen easily by themselves.
The product may contain storage grease / oil, oxidation left over from the coating step / rusty sanding dust, etc ... it is advisable to wipe it off before use so as not to unnecessarily clog your hands. TFH ™ Fly bench table stand Product 101545 is also suitable for a binding bench.
See also
Tuote SVR20236. Färgpulver som du kan blanda med lim för att tillverka dina egna mormyskor eller limkrokar LJUSRÖD inte fluorescerande 10g TFH®. Muovipurkissa. Erittäin...
Tuote 100043. Perhokoukku, VSTFH-921 pintaperhokoukku, laskuvarjo ja thoraxhommiin. Alasilmäinen, 2X Short, wide, karkaistu, väri pronssi. Koukun...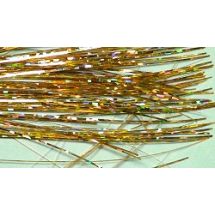 Tuote 100600. Holographic 3D Mobile Fiber Gold TFH™. Ohut, kestävä (venyy ennen katkeamista), erittäin notkea tinseli, liikkuu helposti virtausten mukaan. Kirkkaat ja...
Tuote 105856. Arrow Point Iris Scissors 3.5" käyrät TFH®. Kirurgilaatuista AISI 410 magneettista ruostumatonta terästä. Laadukkaat pienet sakset...
!!! Jälleen varastossa !!!
Tuote 111192. Pienet sakset, teräväkärkiset, hyvin leikkaavat. Kahvojen väri satunnaisesti joko musta, sininen tai punainen. Saksissa varastointi / suojarasvaa. Keskiosassa...
Tuote 110269. Messinkikuulat kuulapäät TFH® 3.3mm 1/8" 20kpl väri FLUO Orange. Messinkisiä kuulapäitä perhokoukkujen painotukseen. Painoissa...
Tuote 104588. Kettu, unique viininpunainen claret. Kuvien värit eivät toistu näytöllä sellaisina kuin ne ovat luonnossa. Nämä uniquevärisävyt ovat niin erikoisia...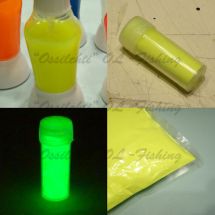 Afterglow colour is extra bright green.
Tuote 100563. Holographic 3D Mobile Fiber Silver TFH™. Ohut, kestävä (venyy ennen katkeamista), erittäin notkea tinseli, liikkuu helposti virtausten mukaan. Kirkkaat...