Pinsetit pinsetti suorat teräväkärkiset 124 mm ruostumaton teräs antimagnetic malli B TFH®
Main Page > Electronic components etc ... > Työkalut / juottaminen > Pinsetit, veitset
Tuote SPN23286. Pinsetit suorat teräväkärkiset 124 mm ruostumaton teräs antimagnetic malli B TFH®. Terät hiottu hieman kapeammiksi (terävämmäksi) kuin tuotteessa SPN23287. Chippien ladontaan, perhonsitojalle, preparointiin jne ... Hyvälaatuiset edulliset pinsetit. Pituus n. 124 mm, paino n. 16 g.
Tweezers for handling small hooks, beads, feathers, and removing unwanted hackle or hair fibers when dressing flies, for placement or repositioning of materials and glue - on eyes etc ...
See also
Tuote 108151. Tantaalikondensattori 10uF / 35V vaaka.
Tuote 112946. 4093 CMOS piiri pintaliitos ( SMD ) 4 x 2 in NANDs.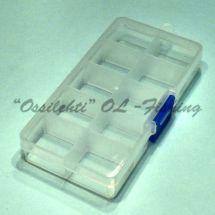 Tuote 115277. Handy 10 compartment storage box. Very well made at a very good price. Good size for hooks, beads, eyes etc. Tarvikerasia vieherasia Model 1311/A säilytyslokerikko 10...
Tuote 103274. Tinaimusukka, tinaimunauha 2.54 mm, 1.5 m Chem-Wick. BLUE.
Tuote 113948. LP2980IM5-3.3 micropower ultra low drop reg 3.3V 0.05 A  SOT-23-5 kotelo.
Tuote 109582. Micro USB B naaras SMD malli piirilevylle.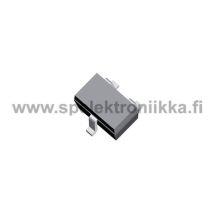 Tuote SBS24318. BAS40-05W SMD pintaliitos SOT-323 SOT323. Small Signal Schottky Diode, Dual Series, 40 V, 120 mA, 1 V, 200 mA, 150 °C.