BSS123 N MOSFET Logic Level SMD SOT-23 100V 0.17A 6 ohm
Main Page > Arduinot moduulit jne ...
BSS123 N MOSFET Logic Level SMD SOT-23 100V 0.17A 6 ohm. Hyvä, edullinen yleiskäyttöinen avausfet mm. logiikkatasoisille signaaleille. BSS123 N-Channel Logic Level Enhancement Mode Field Effect Transistor.
See also
Tuote SSL23630. SLF7030T-220MR86 22uH Shielded Wirewound Inductor 860mA 0,11ohm. TDK.
Tuote 110750. Trimmer capacitor ceramic 2.8 - 12.5 pF Seiken CV05 C1201 N600 very good quality ceramic trimmer capacitor. 200VDC, dielectric strength 500VDC/max capacitance, insulation...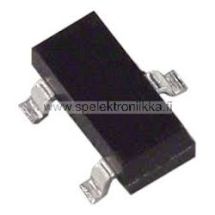 Tuote SSX21392. SI2305DS P-MOSFET -8V -2,8A 1,25W SOT-23 1.8V rated.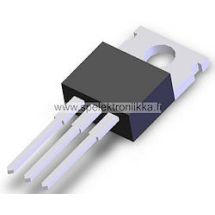 Tuote 111400. IRF530 N -MOSFET 100V 17A 79W 0.2 ohm TO-2200. N FET.
Tuote 112183. MC145158P2 has a fully programmable 14–bit reference counter, as well as fully programmable ÷ N and ÷ A counters. The counters are programmed serially through...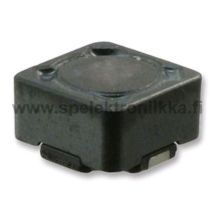 Tuote SHW23625. 56uH 0,9A 744777156 Wurth smd power inductor  shielded 7.3mm x 7.3mm x 4.5mm. 
ESP32 ESP32S CP2102 kehityskortti...
Tuote 101133. 433 MHz vastaanotin AM-RX MODUULI, AM-HRR3-433. Arduino. HUOM ! Laatu todella erinomaisen laadukasta verrattuna Kiinalaisiin...
Tuote SLT323982. Litium ioni akun laturimoduuli 3.7V akulle (malleille 18650) 1A max latausvirta. Ei siedä ylijännitettä eikä virtojen väärinpäin kytkentää. Suojaus...