Motion detector HC-SR501 PIR module for Arduino applications etc ...
Main Page > Arduinot ja moduulit
Tuote SLK23758. Motion detector HC-SR501 PIR module for Arduino applications etc ... Suitable for cottage or boat use, for example, for battery and battery applications. Sensitivity and time adjustable.
Operating voltage: 5 - 20 VDC
Power consumption: 65mA
TTL output: Upper approx. 3.3 VDC Lower 0V. The output is a logic output, cannot withstand a load without buffering.
Triggering: continuous / single
Adjust the sensitivity with the trimmer.
Detection angle max. approx. 110 degrees for a distance of up to 5 - 7m under optimal conditions.
Output on delay adjustable approx. 0.5-200 s
Operating temperature: - 15 ~ +70 degrees
Size approx. 32 * 24 mm
More details in pdf document.
See also
Mini vesivaaka esim. asuntovaunuihin, työmaakoppeihin jne ...
Aito Tower Pro SG90 servo !
Tuote SKR21857. Korotusmutteri korotushylsy metallia malli 6 Pit. 10mm kierre 3mm.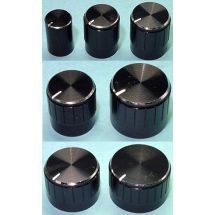 Tuote 100236. Potentiometrin alumiinipäällysteiset mustat muovinupit 6mm akselille "push to fit". Osoitin. Nämä ovat niitä mm. stereolaitteissa käytettäviä nuppeja, tosi...
Tuote SVS22811. Vesivaaka vatupassi kameraan. Kameran vesivaaka. Kiinnitetään kameran salamakenkään.
Tuote 101373. Tinaimuri tinaimupumppu alumiinikuori yläosa sininen ABS Malli 2. Pituus n. 200 mm, halkaisija n. 20 mm. Tähänkin imuriin sopii varakärki Tuote 103141. Sininen...
Tuote 111489. Stereojatko 3.5 mm, muovikuori, taivutussuojalla. 3.5 mm stereojatko.
Tuote SVS21963. Vesivaaka vatupassi kupla n. halk. 15 x kork. 8 mm. Helppo kiinnittää tai upottaa erillaisiin materiaaleihin. Oivallinen myös asuntovaunu / asuntoautokäytössä.
Tuote 113620. Paristokotelo 3 x AAA "snap lock" kansi BATBOX45. Paikka 3 x AAA, johto n. 15 cm. Koko n. 15 x 38 x 54 mm. Battery box for 3 x AAA, snap lock lid.