Blackhead Comedo Double Ended Blackhead Remover
Main Page > Electronic components etc ... > Tuotteet joilla ei vielä ole omaa katego
The product SMS23500. Blackhead Comedo Double Ended Blackhead Remover. A handy little tool for home-textured pimp paper, this tool is designed to remove blackheads and other contaminants that clog pores. Good quality stainless steel, double-ended, length 12.5cm. The heads are a strong act with no sheet metal stamped circles. And there will probably be some other uses for these. We have also for example tweezers atulas scissors bow scissors surgical knife surgical knives blades for surgical knives.
Käyttöohjeita runsaasti netissä. Muista nyt ainakin desinfioida työkalu ennen ja jälkeen käytön.
See also
Tuote 109123. Mini electric motor, rated voltage 12V / 6600 rpm. Shaft diameter 2mm, length 10 mm. Motor diameter 25 mm, length 31 mm. Weight 21g. Short-circuit current...
Tuote SEL8050. Lamppu E10 kanta 6.3V 100mA pitkulainen kupu.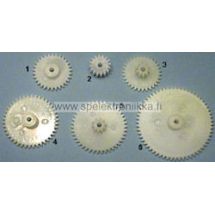 Tuote 104448. Muovinen hammasratas nro:4 halkaisija 22 mm, 2 mm akselille, 42 hammasta.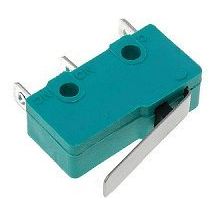 Tuote 100527. Mikrokytkin MSW7, vipu 17 mm, 3A/250VAC, korvaa kuvastomme mikrokytkimen nro:15, (huom vipu 17 mm). Koko 19,8...
Tuote 104435. Potkuri, 58 mm, neljä isoa lapaa, sininen. Neljä isoa lapaa, sopii 2mm akselille. Taivuteltava.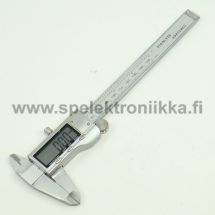 Tuote SDG23344. Digitaalinen työntömitta mauseri kokometallinen alue 150 mm.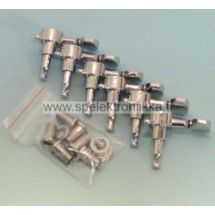 Tuote 109232. Kitaran virityskoneisto LC214CRL 6L kromi, ruuvit mukana. Edullinen hyvinkin suosittu malli. Samaista settiä myydään Ameriikan markkinoilla hieman kalliimmalla, laatu...
Tuote 104473. Voimansiirtoletku, n. 10cm, sopii 2mm akselille.
Tuote 107821. PRF 7-78, Voiteleva puhdistusaine herkkiä koskettimia sekä sähkömekaanisia laitteita varten. Erinomainen potentiometrien puhdistamisessa. Ei johda sähköä.