Polarized sunglasses for fly fishing 2 pcs, sailing, driving
Main Page > Special offers etc ...
Tuote 114933. Polarized sunglasses for fly fishing, sailing, driving. Model 1 for fishing, motoring, sailing etc. ... comes with 2 x sunglasses 2 x hard shell case and 2 x strap. Really affordable and usable glasses and even with a proper protective case inside which the lenses are not scratched. Yellow color of lens. This color works really very slightly in the dark. When it comes to shingle, the stones are much better separated.
The bottom figure uses the all-in-one polarization card where the fish appears when viewed with polarized lenses. If the color of these polarized lenses would be, for example, light brown, the fish would appear darker than now as seen in these yellow, etc ...
If you want to test polarized lenses also by looking through two polarized lenses and turning the other 90 degrees, the transparency changes. Depending on the colors of the lenses and other things, the visibility changes with light lenses and the darkness becomes almost opaque. If one of the lenses is not polarized, there will be no change in transparency.
Many people have said they like them while driving because "they improve contrast and do not dim, but rather brighten".

All of these have the size of adults, that is, too big for children, for example. Glass dimensions are measured with a ruler. The frames and lenses are curved and the longs are long, the length of the hinges is measured at the hinges, i.e., in practice, the dimension increases as the frames are curved backward with the lenses. These, as well as all sails in general, can be felt by warming them. However, we do not recommend knocking outside the optician.
See also
Tuote 103164. Rare earth magneetti (neodium). Näillä on noin 10 -kertainen energia verrattuna ferriittimagneettiin. Puristettua NdFeB -seosta, pinnoitus Zn/Ni. Erittäin...
Tuote 101693. USB 1.1 jatkoadapteri, mahdollistaa jopa 40m etäisyydet. Erillisen ulkoisen virransyötön mahdollisuus 5V / 2A max (lisävaruste). Pakkauksessa Lähetin ja...
Tuote SVR21559. Virtajohto DC liitin naaras 2.5/5.5 mm toisessa päässä kaapelipuristimet jotka sopivat esim. akunkenkään pit. n. 1.2m. Oivallinen piuha kun tarvitsee...
Tuote SPR22030. Paristokotelo 3 x AA ei kytkintä mutta paikka kytkimelle, johto n. 15cm. Kansi kiinni ruuvilla. Poistuva tuote.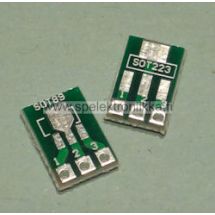 Tuote 113511. Pintaliitosadapteri SOT89 ja SOT223. Toisella puolella eri padit, monikäyttöinen adapteri jos täytyy saada pintaliitoskomponentti "jalalliseen" käyttöön. Läpikuparoidut...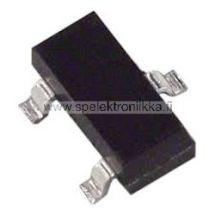 For audio pedals etc ... Same FET as J201 but in SMD SOT-23 case.
Tuote 113620. Paristokotelo 3 x AAA "snap lock" kansi BATBOX45. Paikka 3 x AAA, johto n. 15 cm. Koko n. 15 x 38 x 54 mm. Battery box for 3 x AAA, snap lock lid.
Tuote SKN22198. Keinukytkin nro:242 punainen valo 230VAC 1 x sulku hatussa 1 ja 0 merkit. Pyöreä asennusaukko halk. 20 mm. 250VAC / 4A.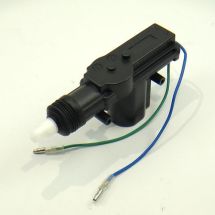 Keskuslukituksen ovimoottori slave.