Polarized sunglasses for fly fishing, sailing, driving
Main Page > New items / in stock again
Tuote 114933. Polarized sunglasses for fly fishing, sailing, driving. Model 1 for fishing, motoring, sailing etc. ... comes with a hard shell case and strap. Really affordable and usable glasses and even with a proper protective case inside which the lenses are not scratched. Yellow color of lens. This color works really very slightly in the dark. When it comes to shingle, the stones are much better separated.
The bottom figure uses the all-in-one polarization card where the fish appears when viewed with polarized lenses. If the color of these polarized lenses would be, for example, light brown, the fish would appear darker than now as seen in these yellow, etc ...
If you want to test polarized lenses also by looking through two polarized lenses and turning the other 90 degrees, the transparency changes. Depending on the colors of the lenses and other things, the visibility changes with light lenses and the darkness becomes almost opaque. If one of the lenses is not polarized, there will be no change in transparency.
Many people have said they like them while driving because "they improve contrast and do not dim, but rather brighten".

All of these have the size of adults, that is, too big for children, for example. Glass dimensions are measured with a ruler. The frames and lenses are curved and the longs are long, the length of the hinges is measured at the hinges, i.e., in practice, the dimension increases as the frames are curved backward with the lenses. These, as well as all sails in general, can be felt by warming them. However, we do not recommend knocking outside the optician.
See also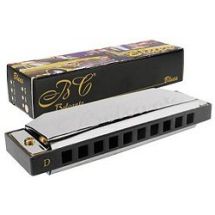 Tuote 102904. Huuliharppu Blues huuliharppu C#, 20 ääninen, pituus vain 100 mm !!! Jokaisen blueshenkilön taskuun jos vaikka yhtäkkiä iskisi pakottava tarve puhallella.
Tuote 103989. Catch & Release vaihtohavas koko 56 x 53 cm TFH®. Solmuton, pehmeä ja sileäpintainen havas. Koko lev. yläosa n. 56 cm, lev. alaosa n. 35 cm, syv. 53...
Tuote 103133. Plugi 3.5mm 4 -napainen, muovi 3.5 mm, suora, muovikuori ja muovinen taivutussuoja.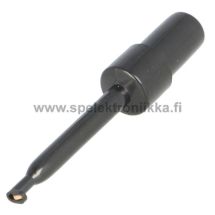 Tuote SMT20468. Mittakoukku klepsi musta yleismittarin johdon päähän. Sopii halk. 2mm mittapiikkiin esim. yleismittarin johtojen päähän. Oivallinen apuväline. Pituus...
Tuote 105752. SMA naaras / FME uros adapteri.
Tuote 105331. 32 -ääninen "Tremolo" C huuliharppu.
Tuote 102785. 3D -tarrasilmien, epoksisilmien puuhapussi, koko 6 mm, yhteensä n. 100 kpl. Todella edullinen ja monipuolinen satsi pienempien erien tekijälle joka haluaa...
Tuote 104210. Firewire kaapeli 6/6 pituus n. 1.8 m. IEEE 1394 kaapeli. Up to 400Mbps data rate.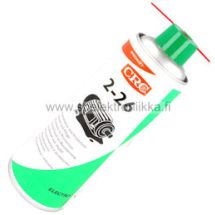 Tuote 114958. CRC kosteudenpoistaja 2-26 500ml. Monitoimiöljy sähkölaitteille. Estää vedestä, kosteudesta, kondensaatiosta ja korroosiosta johtuvat sähköiset ja...