Klips Tuner chromatic tuner for guitar, bass, violin, u
Main Page > Accessories for music > Guitar tuners
Product SKL22259. Klips Tuner chromatic tuner for guitar, bass, violin, ukulele. A compact gauge, a reduced display, a highly usable and inexpensive tuner, is attached to the player's blade, etc ... where the sound is best attributed to the tuner. Built-in conductor sensor. Automatic power off. Only 1 button. The display is illuminated from the top of the top LED that is at the center of the excitation center. +/- scale. Works with 1 x CR2032 battery (included). Read the instruction manual. Size only 29 x 39 mm + clip stem and clip.
Laitetaan päälle painamalla oranssia nappia muutaman sekunnin. Alkuasetuksena on kromaattinen (C). Painelemalla oranssia nappia saat vaihdeltua asetukset C, G, B, V, U. Painamalla oranssia nappia pitempään, laite sammuu. Näyttö on sininen kun viritys ei ole kohdallaan ja muuttuu vihreäksi kun viritys on kohdallaan.
Oivallinen mittari vaikkapa "kakkosmittariksi" kun se varsinainen mittari on kuitenkin jossain muualla kuin kitaran lähellä.
See also
Tuote 103176. Koriste "reuna" nauha, reunalista, binding material. ABS. Mitat noin mittoja. Cream, 1.5 mm x 6 mm x 1600 mm, (0.059x0.24x63").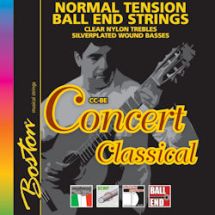 Tuote 102282. Boston CCBE klassisen kitaran kielet pallopää. String set classic, normal tension, clear trebles & silverplated wound basses, with ball ends.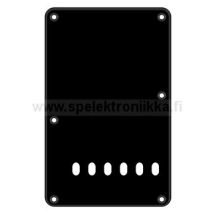 Tuote 102412. Tremolojousten peitekansi ST -tyyli Standard, Boston PEITE3BK Black. Sileä kiiltävä pinta. Paksuus 2 mm. Tremolo spring cavity cover. Plastic 86 x...
Tuote STC20577. Yksikelainen ST kitaramikrofoni OL® SP048CREAM Neck. Ceramic. Screws and springs included. DC resistance n. 6.1 k, inductance n. 6.2 H. Wires White/Black.
Tuote SFW1539. Otelautanauha FRETWIRE27S09 (HV150) 40cm. Nickel / Silver = (German Silver, Paktong, New Silver). Toimitetaan n. 40 cm pätkissä. FRETWIRE27S09 kovuus...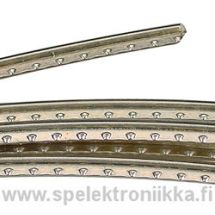 Uutuus, vintage koko, monien ammattilaistenkin valinta.
Tuote 114236. Marakassit maracas mexican style large. Pari. Kokonaispituus n. 24cm.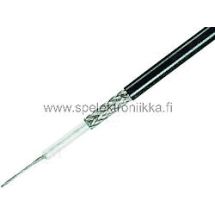 Tuote 108610. Koaksiaalikaapeli RG58C/U 50 ohm. Myydään 1m pituuksina tai kerrannaisina.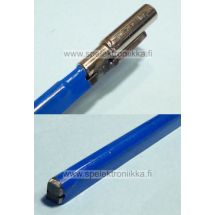 uote 113987. Kaularauta 2 -toiminen, n. 450 mm, TRUSSROD450/2015. Tätä käytetään esim. Stratojen rakentelussa rinta rinnan tuon 440 mm pituuden (Tuote 104668) kanssa joku...