Clip Tuner chromatic tuner for guitar, bass, violin, u
Main Page > Accessories for music > Guitar tuners
Product SKL22259. Clip onTuner chromatic tuner for guitar, bass, violin, ukulele. A compact gauge, a reduced display, a highly usable and inexpensive tuner, is attached to the player's blade, etc ... where the sound is best attributed to the tuner. Built-in conductor sensor. Automatic power off. Only 1 button. The display is illuminated from the top of the top LED that is at the center of the excitation center. +/- scale. Works with 1 x CR2032 battery (included). Read the instruction manual. Size only 29 x 39 mm + clip stem and clip.
The tuner is turned on by pressing the orange button for a few seconds. The initial setting is chromatic (C), the setting is displayed at the bottom of the screen. Pressing the orange button repeatedly changes the settings C, G, B, V, U. Pressing the orange button longer will turn off the unit. The display is blue when the tuning is not correct and turns green when the tuning is correct.
Installing the battery: Open the battery cover by pressing very lightly on the hatched marks on the cover with your thumb while sliding the cover outwards. Insert the battery + pole upwards in a slightly oblique position so that its edge first touches the spring-like contact on the edge of the battery case and pushes it against the side edge of the case. Press the battery into place. Do not try to force the battery straight into place from above, it may bend and break that contact on the circuit board. Slide the cover back and make sure it "snaps" closed.
Oivallinen mittari vaikkapa "kakkosmittariksi" kun se varsinainen mittari on kuitenkin jossain muualla kuin kitaran lähellä.
See also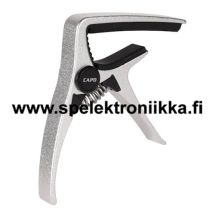 Tuote SCP23053. Capo A & E-01 Fast Silver aluminum for acoustic and electric guitar curved, spring load lock. This Capo sits firmly in place and is quick and easy...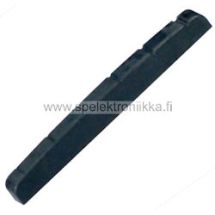 Tuote 102975. Grafiittisatula NTC5 6 -kieliselle kitaralle musta. Graphite pre slotted saddle to 6 -string guitar. Kaareva ja viistottu, curved and obliqued,
41.5...
Tuote 107904. Kirurginveitsen (leikkausveitsen terät) koko 4. Eli sopivat neloskoon varteen. Askarteluveitsi. Ei steriili.
Tuote 103193. Otelaudan sivumerkit muovia. Fretboard side dot materials plastic. Length approx. 50 mm (1.969"). Dia. approx. 1.5 mm (0.059") or 2.0 mm (0.079").
Tuote 105710. Plektrasetti 6 plektraa kitaransoittajalle medium gauge 0.73 celluloid.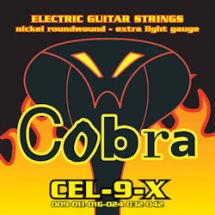 Tuote 103653. Sähkökitaran kielisetti Cobra 9-42 Extra Light. String set electric, nickel roundwound extra light, 009-011-016-024-032-042.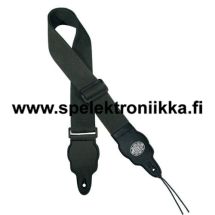 Tuote 103301. Kitarahihna Gaucho GST50BK. Kitaran nylonhihna. Leveys 50mm, pituus säädettävissä 80cm - 140cm. Mitat noin mittoja. Nylon woven guitar strap with faux...