9PPL 9-Pin Noval Chassis Mount Socket With Shield + Tube Shield Hard Plastic
Main Page > Electronic components etc ... > Tubes and tube sockets
Tuote SRT21522. 9PPL 9-Pin Noval Chassis Mount Socket With Shield + Tube Shield. Hard plastic socket.
See also
Product 104646. Speaker connector panel speaker terminal KAPA 7, 2-pole, rectangular. Size approx. 23x 53 mm. The distance between the screw holes is approx. 45.5 mm. Speaker...
Tuote 115097. Moninapakaapeli 12 x 0.14 mm² notkea suojaamaton  värikoodattu. Ulkohalkaisija n. 5.7 mm.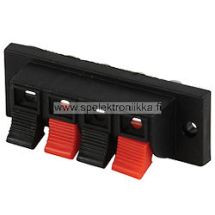 Tuote 103601. Kaiutinliitinpaneeli KAPA 8, 4 -napainen. Koko n. 19 x 63 mm. Ruuvinreikien väli n. 56 mm.
Tuote 109901. Sulakepesä johtoon bajonetti lukitus SUPE 100. 5 x 20 mm sulakkeille. Johtojen kiinnitys ruuveilla, hyvä kontakti.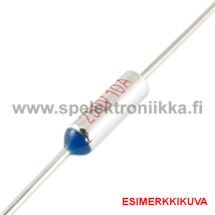 Tuote 108664. 133 astetta 10A aksiaalinen lämpösulake esim. kahvinkeitinsulake lämpösulake kahvinkeittimeen myös monissa vanhemmissa autoissa siellä tuulettimen nopeuden...
Tuote 100434. Kaiuttimen / combovahvistimen ym. kestävä, ei venyvä suoja "kangas". Kudottu, musta, kohokuviointi. Leveys...
Tuote 101521. Polymorph is an excellent reshapable plastic for many small repairs and, for example, for making pike fly heads, lures, fatigue of various models, etc...