Luuppilasit suurennuslasit otsapannalla kahdella LED valolla malli 2
Tuote 102205. Suurennuslasit otsapannalla otsasuurennuslasi kahdella LED valolla malli 2. Linssit kestävää akryyliä (4kpl). Suurennus 1.2x, 1.8x, 2.5x ja 3.5x. Noilla suurennoksilla katseluetäisyys kohteesta voi olla tyypillisesti 70 cm - 70 mm. 2 LED valoa, toimii 2xAAA paristoilla (mukana). LEDit saa suunattua ylös, alas, sivuille keinuttaen lamppua. Lamppua ei saa irti. Paino paksuimpien linssien kanssa n. 150g. Paino paketteineen n. 500g. Pakkaus toimii myös säilytys laatikkona.
Nämä sopivat aivan hyvin myös silmälaseja käyttävälle henkilölle, linssit ovat hieman kauempana ja pannan muotoilu on kapea etuosastaan. Käyttömukavuudeltaan miellyttävät.
Pannan kireyttä saa säädettyä takan olevalla lukitsimella, vapautus painamalla lukitsinta kuvan mukaisesta kohdasta.
Linssit napsahtavat kätevästi kiinni niiden pitimiin, huom ! pitimien tulee olla oikein päin, kuten kuvassa "litteät" puolet ulospäin.
Englanninkieliset monipuoliset ja tarkat käyttöohjeet mukana.
Käyttöohjeet ja yleistä höpinää laitteesta valmistajan näkökulmasta löytyy pdf linkeistä.
See also
Tuote 102785. 3D -tarrasilmien, epoksisilmien puuhapussi, koko 6 mm, yhteensä n. 100 kpl. Todella edullinen ja monipuolinen satsi pienempien erien tekijälle joka haluaa...
Afterglow colour is extra bright green.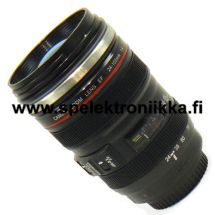 "Termosmuki" alumiinisisuksella, "Pidä kylmä kylmänä ja kuuma kuumana" !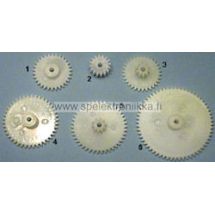 Tuote 104449. Muovinen hammasratas nro:5 halkaisija 22 mm, 2 mm akselille, 42 / 10 hammasta.
Product STN22124. Slotted Tungsten Wolfram ball Rainbow 3.5 mm 20pcs TFH®. Tungsten weighs more than 2x more than lead, and these balls are perfect for weighting all...
Tuote 103212. Kitaran pleksilevy aihio (black/white/black) 3ply, B/W/B3PLYBIG. 290 x 450 mm. Kaikki mitat noin mittoja. Laadukas...
Afterglow colour is bright pinkish red.
Product SFF22543. Offset Deep Dive Tungsten Ball 3.3 mm 10pcs Rainbow TFH®. A drop shaped ball has a hole at the top of the droplet. The ball is tied to the fly frame...