Headband magnifiers
Tuote 103796. Headband Magnifiers forehead magnifier with two LED lights model 1. Magnifier with magnifying glasses magnifying glasses with magnifying glasses. Magnifiers with headband forehead magnifier with two LED lights model 1. Lenses made of durable acrylic. Magnification 1.5x, 3x, 8.5x and 10x. 2 LED lights, works with 2xAAA batteries (not included). The LEDs can be pointed up, down by rocking the lamp and even sideways with the help of a small lever on top of the lamp. The lamp with batteries can be removed for other use. Weight approx. 150g. With packages about 300g. We also have a magnifying glass card stamp magnifier magnifying glass for the butterfly tying helping hands third hand etc. etc.
VISIT OUR WEBSITE TO SEE OUR RANGE OF MAGNIFYING GLASSES AND AT THE SAME TIME PYCUIT OUR OTHER PRODUCTS!
Pannan kireyttä saa säädettyä takana olevalla lukitsimella, vapautus painamalla lukitsinta kuvan mukaisesta kohdasta. Suurennuslasiosa ei ole kiinteästi kiinni pannassa vaan voi liikkua vapaasti ylös ja alas joka lisää käyttömukavuutta huomattavasti. Suurennuslasiosan lukitus sivuilla olevilla peukalopyörillä.
Yleistä höpinää laitteesta valmistajan näkökulmasta löytyy pdf linkistä.
See also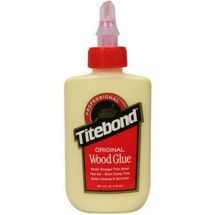 Tuote 103245. Titebond Original puuliima 237 ml, soitinrakennukseen. Ammattilaisten suosikkipuuliima USA:ssa jo yli 50 vuotta. Tarttuu nopeasti ja muodostaa liimasauman, joka...
Tuote 104489. Nappimallin Rare earth magneetti 1 x 5 mm. Rare earth magneetti (neodium). Näillä on noin 10 -kertainen energia verrattuna ferriittimagneettiin. Puristettua...
Tuote 109148. Punainen 5 mm LED diffusoitu 1kpl. "Tavallinen" diffusoitu 5 mm LED, punainen.
Tuote 107397. DC -runkoliitin DC jakki 2.1 / 5.5 kotelon seinään. Kytkimellä. Metallia. Asennus paneelin takaa, asennusaukko 8 mm.
Tuote 107490. Kojerunkoliitin sulakerasialla vaakakiinnitys. Reikäväli 36 mm. Kuvassa vasemmalla.
Edulliset yleismittarin johdot.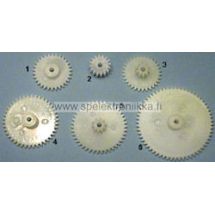 Tuote 104446. Muovinen hammasratas nro:2 halkaisija 9 mm, 2 mm akselille, 16 hammasta.
Tuote 110478. 2N3906 40V 0.2A 0.6W PNP TO-92.
Tuote 109404. P2N2222A NPN 40V 0.5A 0.625W TO-92.