Humbucker Bridge Black pitch 52 ceramic
Main Page > Parts for musical instruments > Machineheads and other parts OL / SPG / Boston > Guitar pickups
Tuote 101347. Humbucker Black pitch 52 ceramic. Keraamiset magneetit. Sarjaan käämityt mikit, kaikki johdot esillä. Muovikehys + jouset + 2 kpl jousien ruuveja.
Humbucker Black pitch 52 ceramic. Includes mounting ring + springs and 2 screws. 6 -adjustable polepieces. Polepiece spacing neck 50 mm. DC-resistance 8 k. Inductance 7.7 H. BARE WIRE = GND, connected to pickups metal bottom.
RED = "COLD, GND" end
BLACK / WHITE = "CENTER"
GREEN = "HOT"
Kehys viistottu tasapohjainen.
See also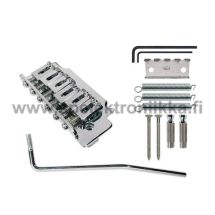 Kelluvatallainen ST tremolo !
Tuote 104116. Ovaalikanta kromi puuruuvi 2515CRW. 2.5 x 15 mm, wood, CR, oval. Soitinrakentelussa käytettäviä ruuveja. Mounting...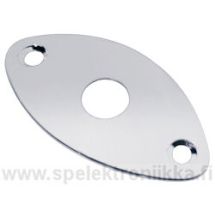 Tuote 102435. Jakkilevy kitaralle. Ovaali, ei syvennystä. Jack plate for guitar. Oval, not recessed. Screw holes 2 x flat or oval head, dia. 3.5 mm (0.138"). Jack hole...
Tuote 115372. Peitelevysetti potikoille ja kytkimelle LP sileä matt black 1PLY. Setissä potikoiden ja kytkimen peitelevyt. Suojamuovi päällä. Tyylikkään sileä mattamusta.
Tuote 101917. Vaihtokytkimen nuppi. VIPNUPWH, valkoinen 3 ja 5 -asentoisten kytkinten nuppi, 3WAY-SW01:lle, 5WAYSW01:lle, sekä OL kytkimille. Millimitoitus.
Tuote 113983. Rickenbacker tyylinen talla Black Special Edition Korea. Boston Musical Products tai OL Guitar Parts Korea riippuen varastotilanteesta.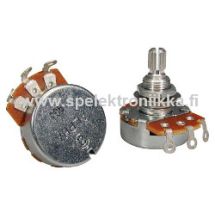 Tuote 114175. ALPHA 24mm kitarapotentiometri bushing 8mm ALP500kA43/log millikoko. HUOM !!! Mukana 2 mutteria + prikka helpottamaan pleksiin asennusta. Merkintä B...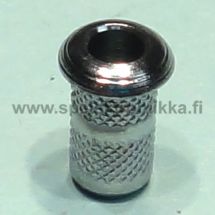 Tuote 109272. String thru top ferrule crome KPH521CR. String thru top ferrules. Strings can be mounted without tailpiece. Runko 4 mm, laippa 5.5 mm, reikä 2.5 mm, pituus...
Tuote 104119. Ovaalikanta kromi puuruuvi 2518CRW. 2.5 x 18 mm, wood, CR, oval. esim. Humbucker kehyksiin. Soitinrakentelussa käytettäviä ruuveja. Mounting...