Valotikut valotikku hohtotikku Glowstick Glow Sticks 100kpl 8" värilajitelma
Product SVL20891. Well now these sticks then seem to be coming back to our range. You can also make these glow-in-the-dark bracelets with the included connectors.
Pack of 100 8 "(slightly over 20cm) sticks and 100 sleeves to catch the ends of the stick. Not toxic but very bad-tasting. The stick makes you glow when you fold and squeeze the stick a little and finally even shake.
See also
Tuote 114267. LR41, SG3, SR736, 384, 392, V392, 1.5V alkali nappiparisto. Jännite 1.5V, kapasiteetti 22 mAh, halkaisija 7.9 mm, korkeus 3.6 mm. Yleiskäyttöinen paristo...
Tuote 105677. Varateräsetti juottimelle AP2. Setti sisältää 1 x 0.5mm, 1 x 0.8mm, 1 x 2.7mm talttapää, 1 x 3mm kolvin kärki 45 asteen kulmassa. Kokopituus n. 65mm, paksuus...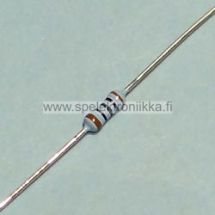 Tuote 106374. Hiilikalvovastus 1 kohm, 5%, 0.25 - 0.5W.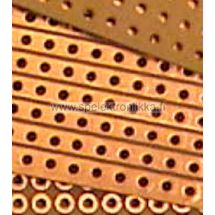 Tuote 109094. Nauhakuparoitu piirilevy nauhakuparoitu reikälevy 100 x 500 mm. Pertinax. Kytkentälevy.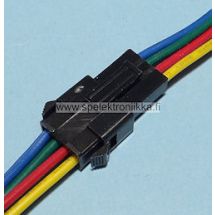 Tuote 103657. 4 -napainen "RGB" liitinpari johdoilla. Johdot n. 10 cm. Helpottaa varsinkin erillaisissa RGB -LED -nauhojen kytkennöissä. Sopii suoraan mm. tuotteeseemme 101976.
The product SKN23502. Cuticle pusher cuticle tool stainless steel. But ... but ... it's also a very great tool for a variety of crafting crafts. This is an aid for preparing...
Tuote SPS21104. Isopropanoli IPA 100 ml yleispuhdistusaine nestemäinen erittäin puhdas. Elektroniikan yleispuhdistusaine. Isopropanoli irrottaa lian, öljyn, rasvan...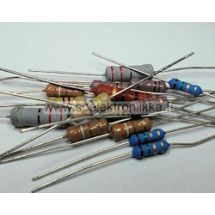 Tuote 106445. Tehovastus tehovastukset 1W 47 ohm 1%. Useita eri malleja.
Tuote 101373. Tinaimuri tinaimupumppu alumiinikuori yläosa sininen ABS Malli 2. Pituus n. 200 mm, halkaisija n. 20 mm. Tähänkin imuriin sopii varakärki Tuote 103141. Sininen...