Siirtokuvakalvo etulevykalvo mustesuihku Inkjet Snow White Decal A4 5kpl
Main Page > Parts for musical instruments > Machineheads and other parts OL / SPG / Boston > Water Decals
Tuote 115119. Siirtokuvakalvo etulevykalvo mustesuihku Inkjet Snow White Decal A4 5kpl. Valkoinen. Muuten sama kuin letter kokoinen, mutta A4. Sama ohje tälle kuin niillekkin. Pienoismalleihin, soitinrakennukseen, itsetehtyjen (jopa kaupallistenkin laitteiden) etupaneeleihin, efekteihin, askarteluun ym... !!! LUE LISÄTIEDOT !!!
Tulostusasetukset tyypillisesti valokuva / kalvo. Tulosta kuva / leikkaa kuva irti tulosteesta / lakkaa ohut, juuri ja juuri peittävä kalvo kuvan päälle / anna kuivaa / irrota kuva pohjapaperista kädenlämpöisessä vedessä liottamalla / siirrä kuva varovasti liu'uttamalla kohteeseen / anna kuivaa. Soveltuu koville pinnoille mm... puu, muovi, metalli, lasi, keramiikka jne... Voidaan lakata. Tee koelakkaus.
Siirtokalvoilla tehtyjä kuvia puuhun kiinnitettynä ja lakattuna
Soveltuvuutta tulostimellesi ei tiedä etukäteen se selviää vain kokeilemalla, jotkut uudemman sukupolven printterit eivät välttämättä sovellu paperille. Jotkut, (yleensä nykyaikaiset ja pienikokoiset) tulostimet kuljettavat paperin niin tiukalla mutkalla tulostettaessa ettei tällainen paksumpi kalvopaperi välttämättä tahdo mennä läpi. Tätäkään asiaa ei tiedä muuta kuin kokeilemalla. Tuotteen käyttö vaatii harjoittelua ja malttia jotta saisit kuviensiirron onnistumaan hyvin. Tarkista tulostimen käyttöoppaasta tai valmistajalta että tulostin toimii tällaisilla materiaaleilla. Emme ota vastuuta miten tuote käyttäytyy tulostimessasi ja soveltuuko vai eikö tuote sovellu tulostimellesi. Käyttö omalla vastuulla.
See also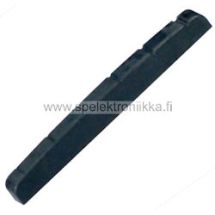 Tuote 102975. Grafiittisatula NTC5 6 -kieliselle kitaralle musta. Graphite pre slotted saddle to 6 -string guitar. Kaareva ja viistottu, curved and obliqued,
41.5...
Tuote 105449. T40CR, TC -tyylinen vintage talla singlemikille, kromi. Tele TC -tyylinen sähkökitaran vintage talla kuudella palalla. Setti sisältää tallan + ruuvit. Kuudelle...
Tuote 102081. Kromisuoja Tele TC -tyylisille sähkökitaran vintage talloille. Crome cover for TC -style vintage bridges. Boston Musical Products tai OL Guitar Parts...
Tuote 102706. 3D -tarrasilmät (mulkosilmät), kulta 3 mm. Perhoihin, vaappuihin, lusikkauistimiin, askarteluun jne ... Taustalla on itsekiinnittyvä hentoinen tarrapinta joka...
Tuote 115397. TC -tyylinen plektrasuoja, steeldust grey/black/white/black 4PLY, TC4SDG/B/W/B, TC -tyylisiin kitaroihin. TC -style plastic pickguard. 3Ply. Kuvat suuntaa-antavia, värisävyt...
Tuote 103188. !!! Nyt sikahalvalla !!! Vilkkuvien LED -pinssien puuhis, uusia, käyttämättömiä, mutta vanhaa varastoa. Satsissa 10kpl sekalaista, käyttämätöntä pinssiä (voi...