Jakoavain 8" leuat aukeavat n. 26mm:iin
Main Page > Electronic components etc ... > Työkalut / juottaminen > Muut
Tuote 111174. Jakoavain 8" leuat aukeavat n. 26mm:iin.
See also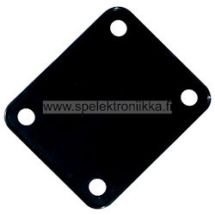 Tuote 109587. Kaulan kiinnityslevyn pehmuste 51 x 64 mm levylle. Muovinen musta pehmike kiinnityslevyn ja kaulan väliin. Neck plate cushion, black, 51 x 64 mm, for...
Tuote 111173. Digitaalinen työntömitta mauseri komposiittirunko alue 150 mm. Milli -ja tuuma alue. Asteikko 0.1mm välein. Toimii LR44 paristolla (mukana). Oivallinen varsinkin...
Tuote 109436. Akustisen (klassisen) kitaran muovisatula ivory ala SD8289. Blank plastic saddles for acoustic / classic guitars. Pituus 80 mm, paksuus 2.5 mm, viisto n. 8.5...
Product 113141. Electric paint 10ml black. Thick mixture, it is advisable to always mix before use, with water getting more fluid. Water-based, does not contain metals, does...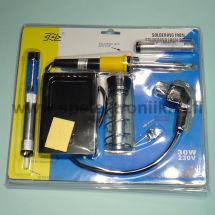 Tuote SKL23343. Kolvailijan satsi Malli B kolvi 30W, oikea teline (ei sellainen pellinpala), sieni, lyijytön tina, tinaimuri.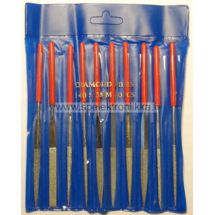 Hyvät pienoisviilat pehmeille materiaaleille, puu, muovi jne ...
Tuote SKR21071. Kuorintapihdit punaiset kädensijat 1.0 - 3.2 automaattiset hyvälaatuiset rajoittimella. Toiminta kuten Proskit tai Knipex. Miellyttävät käyttää, tarkka...
Väliaikaisesti lopussa, katso 2mm otelautamerkki !
Tuote 114065. Sivuleikkurit 140 mm terän taivutuskulma 21 astetta pituus 140mm. Alle 1.3 mm kuparilangalle. Leikkuukulma 60 astetta.