Polarized sunglasses for fly fishing, sailing, driving
Main Page > Ossilehti Fishing® fly fishing accessories > Polarised sunglasses
Tuote 114933. Polarized sunglasses for fly fishing, sailing, driving. Model 1 for fishing, motoring, sailing etc. ... comes with a hard shell case and strap. Really affordable and usable glasses and even with a proper protective case inside which the lenses are not scratched. Yellow color of lens. This color works really very slightly in the dark. When it comes to shingle, the stones are much better separated.
The bottom figure uses the all-in-one polarization card where the fish appears when viewed with polarized lenses. If the color of these polarized lenses would be, for example, light brown, the fish would appear darker than now as seen in these yellow, etc ...
If you want to test polarized lenses also by looking through two polarized lenses and turning the other 90 degrees, the transparency changes. Depending on the colors of the lenses and other things, the visibility changes with light lenses and the darkness becomes almost opaque. If one of the lenses is not polarized, there will be no change in transparency.
Many people have said they like them while driving because "they improve contrast and do not dim, but rather brighten".

All of these have the size of adults, that is, too big for children, for example. Glass dimensions are measured with a ruler. The frames and lenses are curved and the longs are long, the length of the hinges is measured at the hinges, i.e., in practice, the dimension increases as the frames are curved backward with the lenses. These, as well as all sails in general, can be felt by warming them. However, we do not recommend knocking outside the optician.
See also
Tuote 100573. TFH Crystal Sparkle Flash White Pearl tinseli. Ohut, kestävä (venyy ennen katkeamista), notkea tinseli. Kuitu on kierretty, jolloin väri vaihtuu tasaisen...
Tuote 100040. Perhokoukku VSTFH-3769 uppoperhokoukku. Paksulankainen perhokoukku suosittu mm. nympheissä ja yleisesti uppoperhoissa. Alasilmällinen, 2X...
Tuote 109683. Kärkirengas alumiinioksidi koko "6" putken sisähalkaisija n. 2.6mm musta vahvistettu malli Ossilehti Fishing®. Renkaan sisähalkaisija n. 3.9 mm, putken...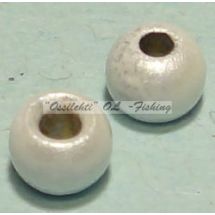 Tuote 110303. Messinkikuulat kuulapäät TFH® 3.8mm 5/32" 20kpl väri MOP White helmiäinen. Messinkisiä kuulapäitä perhokoukkujen...
Easy to use with eyglasses also !
Tuote 101587. Sidontalanka n. 150 denieriä Orange. Rullassa lankaa yli 50 m (60 yds), tyypillisesti n. 60 m (55 yds). Paino...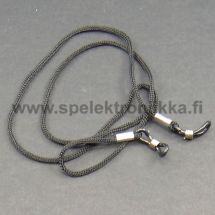 Tuote SRN23523. Aurinkolasien hihna lukulasien hihna aurinkolasien remmi hihna aurinkolaseihin hihna lukulaseihin.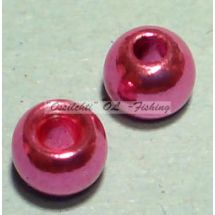 Tuote 110319. Messinkikuulat TFH® 3.8mm 5/32" 20kpl Anodisoitu lucent metallic CANDY RED. Messinkisiä kuulapäitä perhokoukkujen painotukseen. Painoissa...